Article
Events & Campaigns
Webinars 2021
As spring rolls into summer, INHOPE's season of Expert Insights is also drawing to a close.
With 500+ registered attendees working for over 200 different organisations and based in nearly 50 countries, the Expert Insights season was an opportunity for a truly global meeting of minds, all looking for ways to strengthen their collaboration with others and exchange ideas.
Beginning with How to Become Stress-Proof, with Dr Mithu Stroroni, the focus was all in the name. By explaining the role stress plays in our body, she gave attendees tools and tricks to manage and reduce the negative impact it can have on our mental and physical wellbeing.
Turning to An Industry Perspective: protecting children on the internet and in real life, law enforcement and hotline staff received an exclusive and tailor-made training on Twitch's work to combat CSAM. The goal of this webinar? Creating stronger communication and education for the purpose of protecting children both online and offline.
Opening back up to a wider audience, people at every stage of their career learnt how to take the next step and support their team with Margaux Liquard's presentation on Building your career in Trust and Safety.
Rounding up, we came a little closer to home with Report Box: Creating a CSAM reporting hotline. Is Report Box for you? Attendees all knew their answer to this by the end of the INHOPE team's presentation. They also heard how Report Box fits into EVAC-funded Project ESCAPE which aims to support setting up four new hotlines in the next two years!
Thank you to everyone who got involved: to our expert presenters, the teams that supported them, and to you, for coming along, asking questions, and sharing your expertise. We can't wait to put the things we've learnt into practice, and build on the new relationships we've made. Get in touch at communciations@inhope.org to share your highlights, and tell us what topics you'd like to hear next year.
Can't wait until next year for the next season of Expert Insights? You don't have to. Head over to our events page to learn about our upcoming INHOPE Summit 2021, and stay up to date with all upcoming events hosted by us and hotlines across the network.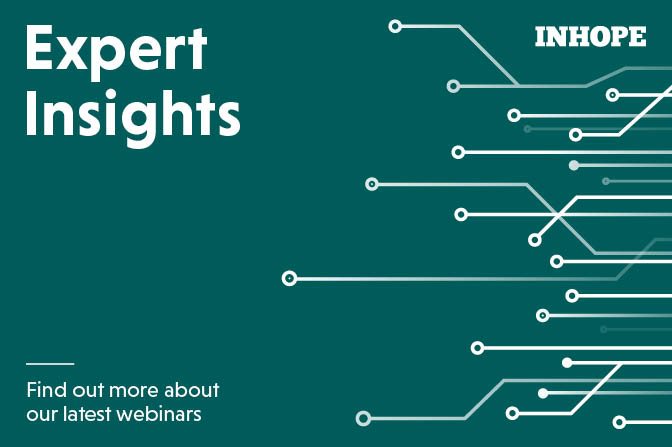 '

Head over to our events page to learn about our upcoming INHOPE Summit 2021, and upcoming events hosted by us and hotlines across the network.

'