Article
Industry News & Trends
What kinds of technology are used in the fight against Child Sexual Abuse Material?
Protecting children online requires constant technological innovation. INHOPE and its partners work hard to support and develop technology that can help in the fight against Child Sexual Abuse Material online.
Lots of the technology being developed and used relies on Artificial Intelligence to detect, identify, and categorize CSAM and reports of CSAM. Just four of the many of those which exist are PhotoDNA by Microsoft, AviaTor funded by the European Commission, Safer by Thorn, and the Child Rescue Coalition's Child Protection System.

PhotoDNA
PhotoDNA creates a unique digital signature (known as a "hash") of an image which is then compared against signatures (hashes) of other photos to find copies of the same image. When matched with a database containing hashes of previously identified illegal images, PhotoDNA is an incredible tool to help detect, disrupt and report the distribution of child exploitation material.

AviaTor
Reports of CSAM are labour-intensive to process. AviaTor, which stands for Augmented Visual Intelligence and Targeted Online Research, is an efficient tool that helps law enforcement prioritise all aspects of NCMEC reports so that they can focus on identifying perpetrators and saving victims.

Safer
Safer allows technology platforms to identify, remove, and report CSAM at scale by matching uploaded content against hashes of known CSAM. Safer already enabled the takedown of nearly 100,000 known CSAM files while just in its beta phase.

Child Protection System
The Child Protection System scans file sharing networks and chatrooms to find computers that are downloading and sharing CSAM online. Working in 96 countries, and collecting and indexing 30 to 50 million reports a day, this information allows the Child Rescue Coalition to expose hidden networks of abusers and report their activity to law enforcement.

Collaborating as we develop and implement different technological innovations is essential, so if you know of technology being used to fight CSAM them get in touch at communications@inhope.org.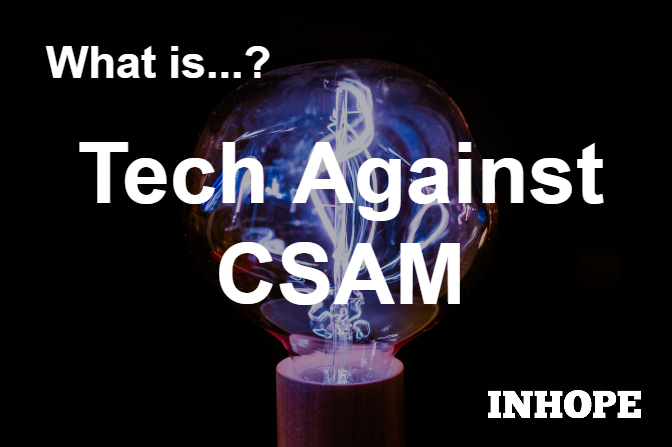 '

If you know of technology being used to fight CSAM then get in touch at communications@inhope.org.

'