Article
Partner Updates
A Word from INHOPE's partner Microsoft
INHOPE's partner Microsoft embraces a multi-stakeholder model to combat online child sexual exploitation that includes survivors and their advocates, government, technology companies, and civil society working together. The company believes eradicating online child sexual exploitation and abuse are a universal call to action.
Two projects Microsoft is currently working on are an anti-grooming technique, and promoting the Microsoft Digital Civility Challenge.
Building upon the huge breakthrough in detecting duplicate CSAM that Microsoft's PhotoDNA tool offered, Microsoft have been collaborating with Roblox, The Meet Group, Kik and Thorn to launch a new anti-grooming tool. By applying algorithms that identify pre-defined risk factors in conversations, the programme calculates a risk score that may suggest a conversation stream should be reviewed by human moderators.
The tool was developed by the cross-industry group of companies and is now freely available by Thorn. For more information, visit www.wearethorn.org or contact Thorn at antigrooming@wearethorn.org.
Microsoft's Digital Civility Challenge, inspired by the company's survey on online civility, focuses on building a safer, healthier and more respectful internet for everyone. The challenge tenets they want people to commit to include:
Live the Golden Rule by acting with empathy, compassion and kindness in every interaction, and treating everyone online with dignity and respect, and
Stand up for yourself and others by supporting those who are targets of online abuse or cruelty, reporting threatening activity and preserving evidence of inappropriate or unsafe behaviour.
Microsoft is also sharing a list of resources to help individuals navigate online issues, as well as some best practices to help build a culture of digital civility among technology companies, educators, counsellors and school officials, law- and policy-makers, and the broader, inclusive online community.
We are looking forward to what else Microsoft has in the pipeline to help us all work towards an internet free of CSAM.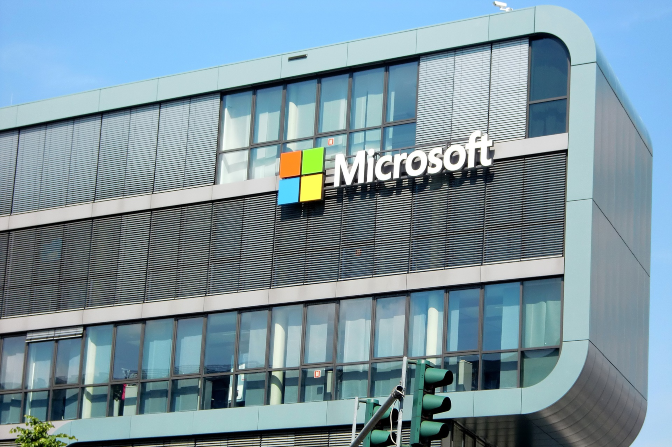 08.04.2020
- by Microsoft
Photo by Microsoft, INHOPE
'

If you'd like to read more articles like this, then
click here to sign up for INHOPE Insights and Events.

'