Article
Educational Articles
What is Sextortion?
Sexual extortion, also called 'sextortion', is a kind of blackmail. The perpetrator demands sexual favours, money, or other benefits under the threat of sharing intimate or sexually explicit material.

What to do if you are the victim of sexual extortion
Don't panic. Remember that it is not your fault, and you are not alone.
Tell someone you trust so that they can support you in getting help.
Stop communicating with the perpetrator.
Don't give in to their threats by sending money or more intimate content.
Keep the evidence of their blackmail and threats on your device.
Contact local law enforcement and/or your local helpline.

How do the perpetrators of sextortion get hold of the explicit material?
There are several ways in which perpetrators might get hold of the explicit material. A few examples include:
With the individual's consent
By posing as someone else
By secretly recording the individual in person or via a live stream
By hacking into their electronic devices
They might only be pretending to have the material
Regardless of how (or whether) the perpetrator obtains the material, the fear of the material being shared among the victim's network may cause extreme feelings of shame, anxiety and helplessness. If this happens to you, then it is important to remember that is it not your fault, you are not alone, and help is available.
Learn more about how sextortion works on Euopol's website here.
To get help, find your local Safer Internet Centre here, or contact your local Law Enforcement.

Who can be a victim of sexual extortion?
Men, women, adults and minors can all be the victims of sexual extortion. One increasingly common form of sextortion occurs among young people, after sending a "sext". Read more about how sextortion affects minors with Thorn's study here, or find out more about the rising trend of sexting amongst young people here.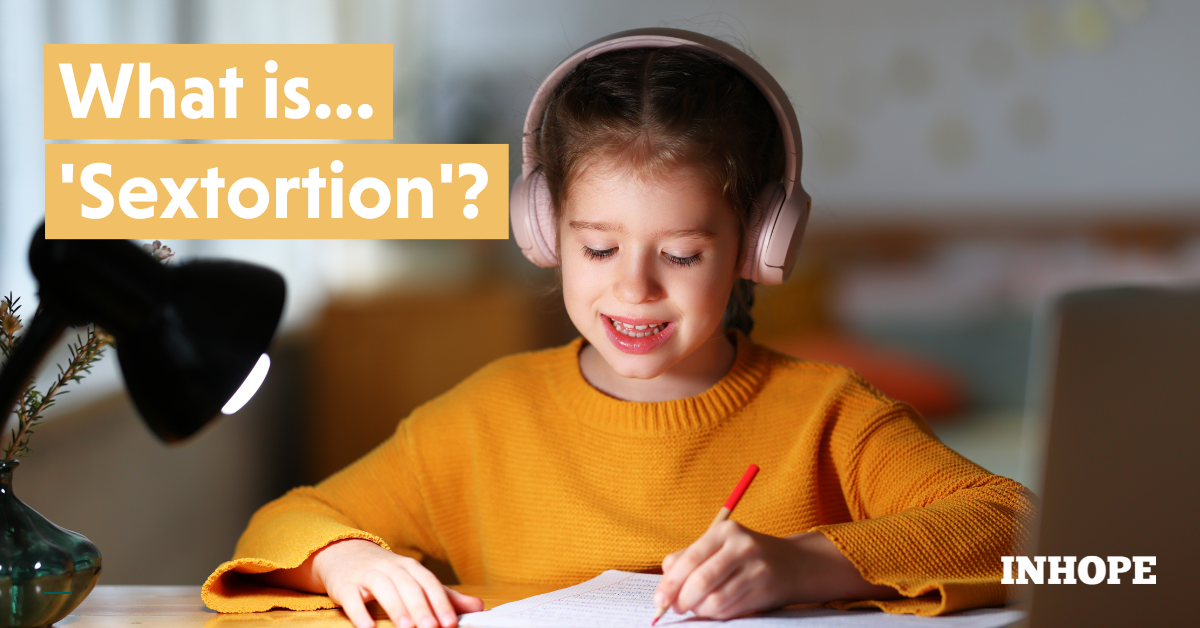 '

If you'd like to learn more about topics like this, then
click here to sign up for INHOPE Insights and Events.

'