Article
Educational Articles
Nudes are the New Norm: 5 Ways to Keep your Child Safe Online
In a recent study by Thorn, 1 in 5 teenage girls and 1 in 10 teenage boys reported having shared nudes of themselves. 39% of teens considered sharing nudes among their peers as normal. Thorn suggest natural teenage curiosity and risk-taking may be a motivation for this, with sending nudes providing a source of empowerment. A report by Europol suggests this tendency is likely to be exaggerated by the reduced social contact and increased boredom felt by teenagers during COVID-19 restrictions.
Regardless of why this material is produced, the resulting material is still Child Sexual Abuse Material (CSAM) and can lead to very harmful consequences for your child.
39% of teens admit to having been shown someone else's nudes without their consent. This can lead to feelings of shame and fear for the individual photographed.
A 2015 UN report found "88% of self-generated, sexually-explicit content of children was taken from its original online location and uploaded to a different Internet site" making the subjects vulnerable to blackmail and sextortion by those wishing to sexually abuse children.

What can you do to help protect your child?
Thorn's study shows that sexting and nude-sharing are an increasingly normal part of growing up in an online age so we must be mindful of that when approaching this topic with those in our care.
Have a conversation about risks online but listen as much as you talk. Remember they are likely to have more first-hand experience of leaked self-generated content than you are.
Try not to blame or scare your child about images they may have shared. This can be difficult when you're worried about your child. But reacting in this way may exacerbate any feelings of shame and isolation they're experiencing and prevent them from seeking help if something does go wrong.
Talk to your child about their responsibility to others online. Thorn's study showed that between 9% and 20% of teens admit to having re-shared someone else's nudes so your child is as likely to be a culprit as a victim.
Check the security features on your family's devices are appropriately configured. Check the privacy settings on their social media profiles; buy webcam covers for everyone's laptops and PCs; and consider setting up additional parental controls on your children's devices. But when appropriate, try to do these things together rather than simply laying down the law.
Keep checking in. Having regular and open conversations with your child about technology will let them know they can talk to you about their experiences online.

For more information, guidance and psychological support from a professional, find your local Safer Internet Centre's website here.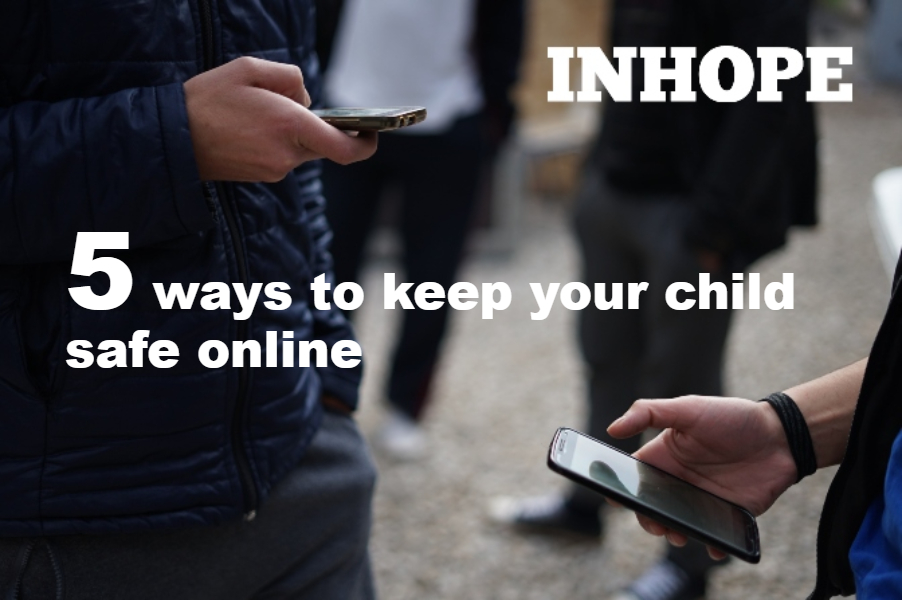 '

If you'd like to read other articles like this and learn more about how to help keep your child safe online , then click here to sign up for INHOPE Insights and Events.

'