Article
Hotline & Network Updates
Cambodian Deep Dive - Sociocultural Factors Associated with Online Child Protection
Last week we published an article detailing some of the legislative challenges APLE are facing in Cambodia. We ask APLE's Rosario Hernandez to tell us about some other social and cultural factors associated with online child protection in Cambodia.

Economic Factors
12.9% of Cambodia's population live below the National Poverty Line. The economic impact of COVID-19 on Cambodia's 32%-tourism-based-economy, combined with the European Union's recent restrictions over Cambodia's preferential trade deal is feared to leave children more vulnerable to all forms of exploitation. Rosario explains this worsening poverty is likely to cause children to turn to the streets to help their households while parents migrate in search for better opportunities. This may also lead to rises in forced child marriage, trafficking or forced prostitution.

Voluntourism
According to UNICEF, the number of orphanages in Cambodia doubled between 2009 and 2014, despite the number of orphans decreasing. These children, the majority of which still have at least one living parent, are exploited by soliciting donations from 'volun-tourists'. Moreover volunteers are often unsupervised and their qualifications, references and backgrounds rarely checked making children in these institutions at high risk of abuse and exploitation .

Reluctance to file a complaint
Child victims in Cambodia are often reluctant to file a complaint. Rosario uses evidence found by an ECPAT Country Review to explain some of the factors associated with this:
Taboo: Strong cultural values consider sexual abuse a taboo topic and stigmatize abused children, creating feelings of shame and guilt around reporting sexual abuse.
Gender roles: Social and cultural norms assume boys to be strong, powerful and invulnerable meaning those who have been sexually abused and exploited experience high levels of shame and a loss of honour. Moreover, when boys do receive attention, they are often portrayed as the exploiters or willing participants, and not as victims of sexual exploitation.
Lack of trust in the justice seeking process: Several reasons explain this lack of trust. First, the best interests of children are not always respected and the justice process gives little in the way of restoration to the victims. Second, punishment imposed on offenders is sometimes disproportionate to the impact on victims or the severity of crime committed. Third, sentences are sometimes reduced with suspension of prison time or parole, or convicted foreign child sex offenders are sometimes not deported because of a lack of understanding on recidivism. Last but not least, compensation is often not granted to victims. If granted, executing payment is a huge burden on victims.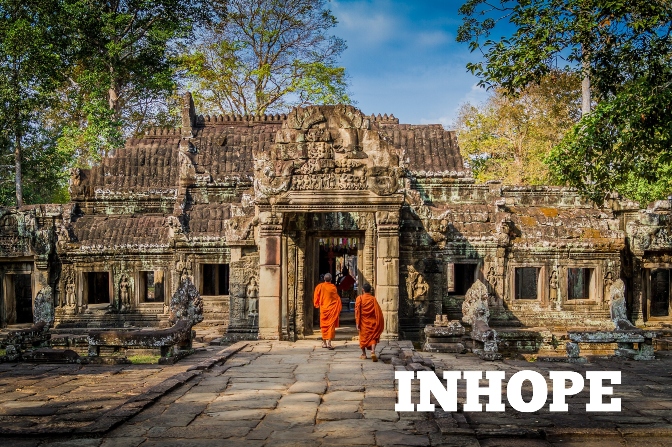 '

If you'd like to read more articles like this, then
click here to sign up for INHOPE Insights and Events.

'