Article
Events & Campaigns
Educational Articles
What is the INHOPE Summit?
The INHOPE Summit is an annual event that brings together technology, law enforcement and industry partners to ensure that INHOPE's network of 45+ hotlines continue to remove online CSAM as rapidly as possible.
The agenda comprises a combination of presentations and panel discussions giving attendees the chance to hear the latest policy, practice, and tech in online child protection. Previous speakers have included EUROPOL, NCMEC, Facebook, Google, and Microsoft.
Find the agenda for the next INHOPE Summit on our Events page.

Who is the INHOPE Summit for?
National and international telecommunications companies and internet, tech and other industry, a variety of global brands, as well as international LEAs and other stakeholders including tech specialists, policy experts, company leaders and decision-makers, CSR and sustainable development leads.
In addition we encourage attendance from all those start-ups and all companies who have not yet explored how they can be part of the solution when it comes to eliminating online CSAM. You need to know how to protect your own systems as well as how to make the internet safer for all digital citizens.

What are the goals of the INHOPE Summit?
Knowledge sharing with industry stakeholders
A forum for technical/product managers to exchange ideas to fight CSAM
A platform for discussions on the importance of collaboration with law enforcement
Insight on how our member hotlines provide actionable intelligence to law enforcement
Understanding the importance of the prevention of revictimisation and creating a safer online experience for all.

How can I get involved?
To find out more and register for our next INHOPE Summit, head to our Events page.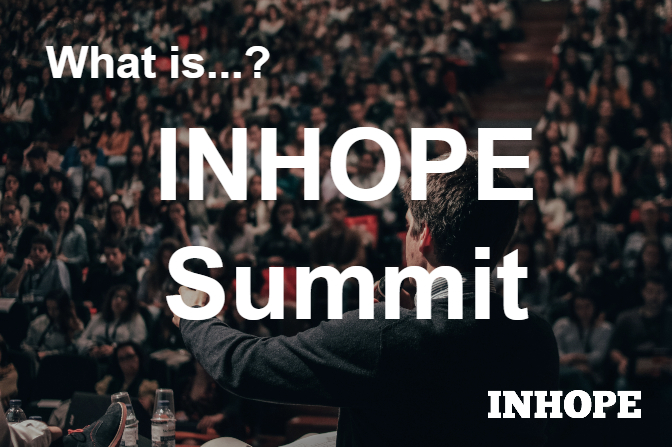 '

To find out more and register for our next INHOPE Summit, head to our Events page.

'