Article
Educational Articles
What is Child Trafficking?
Child trafficking is the coercion, recruitment, or receipt of a young person under the age of 18 for the purpose of exploitation. It can take a variety of forms such as forced labour, criminal activities, domestic servitude and sexual exploitation.
The trafficker may use threats, force, violence, false promises, or other manipulation tactics to control the victim. Child trafficking is a global crisis that affects all countries, and minors of all ages, ethnicities, and genders can be victims. The UN's 2020 report on Human trafficking states that roughly 30% of human trafficked victims are children and, for every 10 victims detected globally, two are girls.

Common Misconceptions about Child Trafficking
There are many misconceptions about what child trafficking looks like.
How does this relate to the work we do?
A common form of child trafficking is sexual exploitation. Reports have risen online with the development of technology and increased access and use of the internet by offenders and victims. Through the misuse of tools such as social media, it facilitates recruitment and exploitation of child victims. For instance, offenders can make fake profiles, identify potential victims, establish a relationship, and start sexually exploiting them online. They may be forced to produce sexual material that may be saved, shared and sold with others. INHOPE's mission is to remove this child sexual abuse material online (CSAM). Our objective is to eradicate this abuse and improve the protection of children online.

How to help stop child trafficking?
To act, we need to know what we have to look out for and recognise the signs of a child who may be trafficked.
If you think that a young person is in trouble or you would like to anonymously report a suspected incidence of child trafficking, please contact your local law enforcement officials.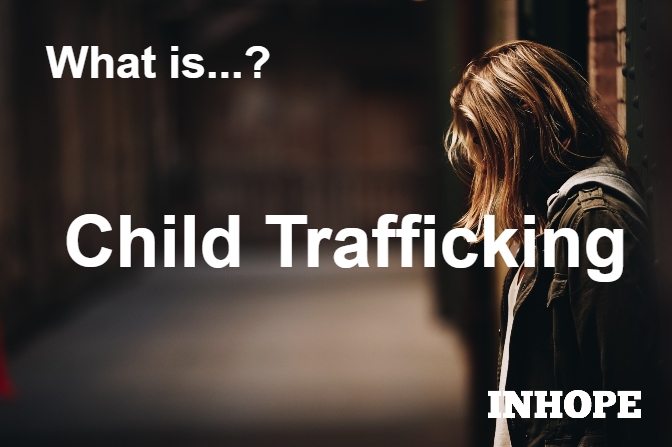 '

If you'd like to learn more about topics like this, then
click here to sign up for INHOPE Insights and Events.

'