Article
Hotline & Network Updates
Telefono Azzurro's 35th anniversary
Since 1987, Telefono Azzurro has implemented tools and the means to listen to children's needs and enacted strategies and actions to defend their rights. Thirty-five years ago, the world was far different from what we see today. Telefono Azzurro has always found a way to be supportive toward children and help them overcome any fears and challenges. From the physical world to the digital one, we stand for children and implement their "right to be heard" regardless of the environment they find themselves in.
This is the promise of Telefono Azzurro, which since commencement has provided concrete, professional support to children and adolescents who have been victims of abuse and violence. From establishment until today, we have managed over 120,000 cases. From the handset to the metaverse, Telefono Azzurro has established the best ways to connect to children via telephone, email, chat and WhatsApp. To commemorate such achievements, Telefono Azzurro organised a conference at the Center for American Studies.
Find the link to the event here.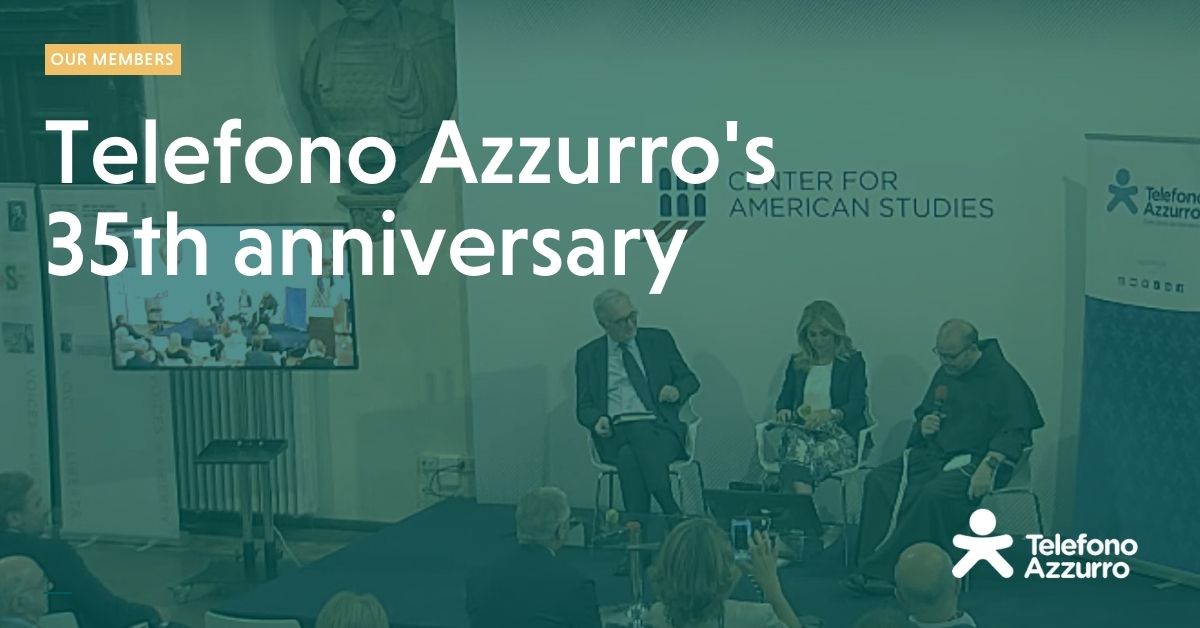 '

If you'd like to learn more about topics like this, then
click here to sign up for INHOPE Insights and Events.

'