Article
Hotline & Network Updates
Laying Down the Law in Latvia
A recreated animation of a 13-year-old boy being subjected to increasingly violent acts, ultimately leading to rape went internationally viral. Latvian hotline Drossinternets.lv were able to get the Latvian-hosted-version of this video which featured a well-known character removed thanks to their strong legislation concerning Child Sexual Abuse Material (CSAM). We spoke to Maija Katkovska, manager of Latvian Safer Internet Centre at Latvian Internet Association, to learn more about the legislation surrounding CSAM in Latvia.

Challenges
Unusually, the biggest legislative challenge currently facing Drossinternets.lv comes as the result of it being too strong. As Maija explains, the laws relating to sexualized posing criminalize not only photos which have been created by adults via sextortion and reshared, but also photos which have been created as part of the "new normal" of nude-sharing amongst peers. The analysts at drossinternets.lv are skilled at recognizing often subtle differences in the expressions of children indicating the context in which the photo was taken and enabling them to prioritise reports where a child might be in danger.

Current Legal Definition of CSAM
Child Sexual Abuse Material (CSAM), referred to in Latvian law as "child pornography" is defined as "material of a pornographic nature, in which a child is depicted or described"
This includes material depicting:
Explicit sexual activity
Completely or partially naked sexual posing
A child's genitals or pubic region depicted in a stimulating way
This law applies to all material as mentioned above where the subject is:
A person under the age of sixteen
Has the appearance of a child
A realistic image of an actually non-existent child
This legislation comes under a specific law on pornography restrictions, rather than blanket child protection laws which Maija suggests may be one factor in why Latvian law is so specific in this area. The specificity of the law puts drossinternets.lv in a great position to get CSAM of all kinds removed.
Nevertheless, the law is set to be revised to better reflect the difference between posed pictures created by children for their own purposes, and those created by and shared among adults. Drossinternets.lv are hoping to be involved in the working group defining this revision.

Drossinternets.lv's Lobby work
Drossinternet.lv were initiators for a change in law to protect child victims of cyberbullying in cases where the perpetrator is anonymously hiding behind a fake profile. Before this, without the name of the culprit, and with no obligation of ISPs to release this information, the victim was unable to press legal charges against the bully. After three years of participating in working groups and advocacy work, drossinternets.lv finally succeeded and changes were made in several corresponding legal acts. Law enforcement agencies are now able to require ISPs to provide the identity of the perpetrator enabling legal action to be taken against the "anonymous" harasser by the victim.
Maija's advice to any other hotlines or child rights NGOs battling for equivalent legal reform: work with all the different bodies and use all the different methods you can – persistence and patience are key!

Save the Children, Finland, are also advocating for legal changes which will effect how the Finnish hotline works. Click here to find out why.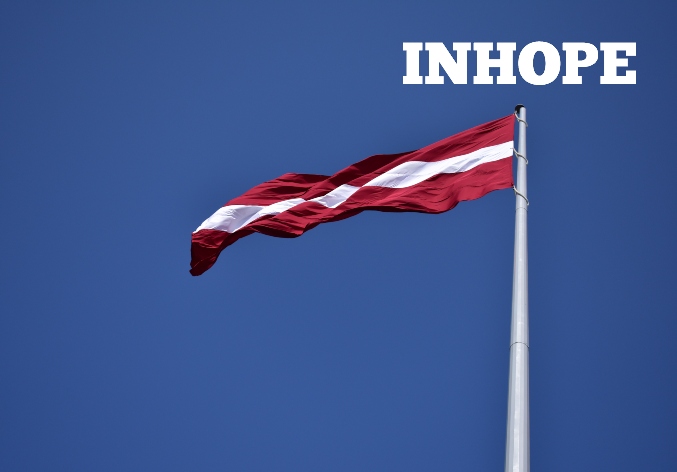 '

If you'd like to read more articles like this, then
click here to sign up for INHOPE Insights and Events.

'