Article
Hotline & Network Updates
Italy reports 8,331 cases of missing minors in 2019
In 2019 Italy recorded 8,331 claims of missing minors, of which 5,376 were foreign children. During the same year, Telefono Azzurro handled twice as many cases compared to 2018. Dramatically, 2,676 unaccompanied foreign minors left the Italian reception facilities with no trace.
The most at risk are minors between the ages of 11 and 18 while, from 2009 to 2019, the reports mainly concerned male adolescents between 15 and 18 years old.
"In many cases, missing children and adolescents are no longer in the country in which they disappeared, says Professor Ernesto Caffo, President of Telefono Azzurro. Quite often they are victims of trafficking or exploitation. Therefore, solid international cooperation is needed between institutions and civil society to prevent their disappearance".
On the International Day of the Missing Children, Telefono Azzurro livestreamed an event to reflect and debate on this dramatic issue. Participants included representatives of national institutions, such as Perfect Silvana Riccio, Special Commissioner of the Government for Missing Persons, international organizations like Missing Children Europe, MEPs, and journalists. The event was livestreamed both on major national outlets such as Ansa and Avvenire, as well as Telefono Azzurro's website and social media platforms.
Telefono Azzurro has been on the front line for over ten years to support the reporting and finding system of missing children managing the 116000 hotline which is active 24 hours a day on behalf of the Ministry of Interior.
Find out more here.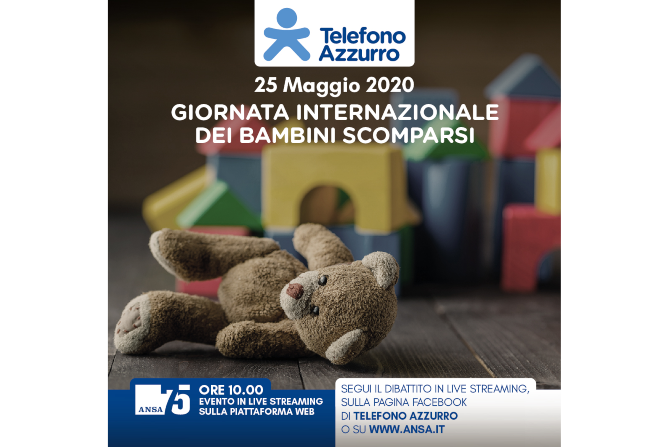 12.06.2020
- by Telefono Azzurro
Photo by Telefono Azzurro, INHOPE
'

The most at risk are minors between the ages of 11 and 18.

'