Article
Hotline & Network Updates
Flexibility is key - APLE Cambodia's online awareness raising campaigns.
In the midst of adversity, APLE is committed to overcome and adapt in order to stay focused in its more important goal: protecting children from online and offline sexual abuse and exploitation.
With schools closing and smaller groups attending awareness raising events in order to practice social distancing, yet increased risks of online and offline child sexual abuse and exploitation due to higher exposure to the internet as well as an economic downfall that follows the Covid-19 pandemic, there is an urgent need to reach more parents, children, youths and caregivers with critical information on how to protect vulnerable children.
In its Facebook page, which is followed by more than 14,000 people - mostly Cambodians- APLE has decided to post educational videos and livestream sessions, boosting the content to reach even more people.
One of the most shared videos is Ms. Nimol Tuy, Community Engagement Trainer, explaining internet safety, risks, and how to protect children on the internet. Mr. Vannak Neng, the Community Engagement Team Leader, in another video, explains the forms of sexual abuse online. The videos are in Khmer in order to provide culturally appropriate information, yet APLE also posts and boosts daily English and Khmer safety tips on its Facebook Page: APLE Cambodia.
For more information and training courses for parents, children, and professionals who work with children, visit APLE's website.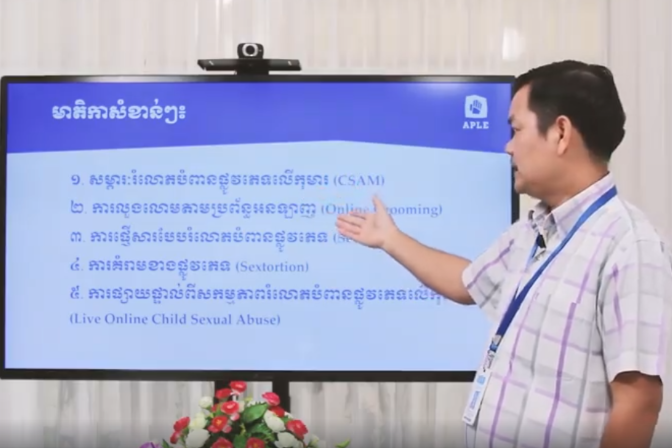 12.06.2020
- by APLE Cambodia
Photo by APLE Cambodia, INHOPE
'

APLE also posts and boosts daily English and Khmer safety tips on its Facebook Page: APLE Cambodia.

'