Article
Educational Articles
Industry News & Trends
How COVID-19 is Jeopardizing Progress Against Child Marriage in India
With the number of cases of child marriage globally predicted to rise by anything between 2.5 million in the next 5 years, to 13 million in the next 10 years, our partner Save the Children fear that the pandemic is reversing 25 years of hard-won progress.

Child Marriage and Child Sexual Exploitation
INHOPE partner, ECPAT International, describes child marriage as "a pathway to sexual exploitation - such as trafficking for sexual purposes, exploitation in prostitution, online child sexual exploitation; or exposure to high levels of vulnerability that may result in sexual victimisation."
Girls suddenly find themselves without access to previously protective structures such as their family, school, or community, and in a power-imbalanced relationship where they are expected to submit to their husbands wishes. This leaves them vulnerable to sexual exploitation, and is often taken advantage of by perpetrators of child exploitation.

COVID-19 and child marriage
Each year, 12 million girls marry before the age of 18 worldwide. With India counting for 1 in 3 of these, they had become a world leader in working to reduce the nationally illegal practice of child marriage through education and awareness. However, in June and July this year, and amidst the global pandemic, Indian helpline Childline saw a 17% increase in distress calls related to early marriage of girls compared to 2019.

Contributory Factors
Rise in poverty: 121.5 million jobs were forfeited in the first month of the lockdown in India. Although the majority of these jobs have since been recovered, those in informal or unprotected work such as day labourers and hawkers were amongst the worst hit. This lost income was combined with school closures meaning children no longer received free school meals. This pushed many families to turn to child marriage as a means to ensure their daughters don't go hungry.
Restricted access to institutional protection: Although girls are not legally allowed to marry until 18, and boys until 21, increased pressure on public services has meant that there is less fear of being caught. School closures have also removed what provided for many a place to turn to for help, as well as an essential tool for educating people about the harm of the practice.
Cultural factors: As Manisha Biraris, the assistant commissioner for Women and Child Welfare in Maharashtra state told the BBC, another factor in this rise in child marriage during the pandemic in India relates to the restrictions on wedding size. These restrictions have meant that weddings, traditionally paid for by the bride's family, are cheaper, and so parents who have received offers of marriage have been quick to take them up.

To learn more about what child marriage is, why it happens and where, click here.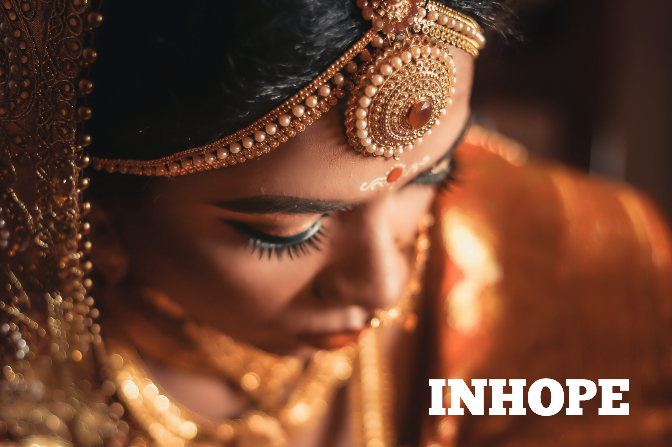 '

If you'd like to read more articles like this, then
click here to sign up for INHOPE Insights and Events.

'