Article
Hotline & Network Updates
FSM hotline examined over 14,000 reports in 2021
A total of 14,205 reports were received by the FSM hotline in 2021. The number of reports of illegal or harmful online content increased significantly compared to 2020 (6,024). 72% of all reports were valid and violated German youth protection laws (10,181 complaints).
Valid complaints regarding child sexual abuse material (CSAM) also increased considerably by about 352% with 5,311 cases in total (2020: 1,174). This content accounts for 52% of all substantial complaints. There is a removal rate of 100% of CSAM hosted on German servers, 89% were already removed two days after initial notification. The average removal time of CSAM hosted on German servers again has improved to 1,4 days including weekends and holidays. CSAM reports hosted abroad are forwarded to the responsible partner hotline in the INHOPE network. Most of this content was hosted on servers in the United States, followed by the Netherlands.
The number of complaints about hate crimes increased in 2021 by 91% (2021: 153 cases; 2020: 80 cases), depictions of violence were found in 667 cases. 223 reports were classified as harmful to minors.
28% of all reports did not violate the German youth media protection law, were not accessible or could not be found, or do not fall within the area of responsibility of the FSM. Nevertheless, all incoming complaints are carefully examined and individually answered. If not responsible, the FSM hotline refers to responsible authorities or to appropriate help and advice services.

Access FSM hotline statistics and graphics here.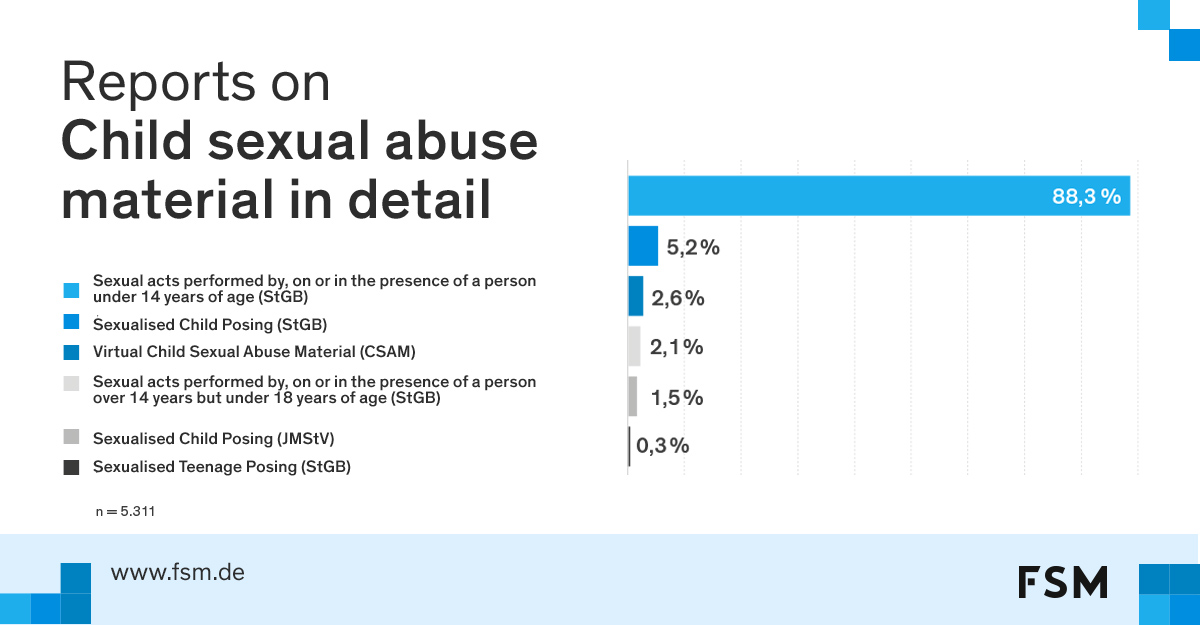 - by Freiwillige Selbstkontrolle Multimedia-Diensteanbieter
'

If you'd like to read more articles like this, then
click here to sign up for INHOPE Insights and Events.

'