Article
Industry News & Trends
Hotline & Network Updates
Te Protejo México and INHOPE celebrate Safer Internet Day 2022
INHOPE celebrated Safer Internet Day 2022 with the team of Te Protejo México in Mexico, Latin America. During a weeklong 'Safer Internet Roundtables' event, INHOPE met with key stakeholders of the Mexican CSAM hotline Te Protejo, operated by Fundación Pas.
On Safer Internet Day, 8th February 2022, INHOPE and Mexico's national hotline, Te Protejo México held a meeting with the Secretaria de Seguridad y Protección Ciudadana (Secretariat of Security and Civilian Protection of Mexico) and Guardia Nacional de Mexico. The meeting was a great success and closed with a five-point action plan to combat child sexual abuse in Mexico. This will be done with close collaboration between the Secretaria de Seguridad, Guardia Nacional and Te Protejo Mexico. The highlight of the meeting was an agreed process of collaboration to share information on CSAM reports received by Te Protejo Mexico. The Notice and Takedown process to remove this material from the internet and collaborate with other INHOPE hotlines was also defined.
This collaboration was presented at the Senate of Mexico under the leadership of Senator Josefina Vazquez Mota, a great supporter of Fundación Pas, which operates Te Protejo México. Maestra Tania Jimena Enriquez Mier, the Co-ordinator of Violence and Crimes Prevention and Dr Alejandro Canales Cruz, the General Manager of Services, Cybersecurity and Technological Development at the Secretariat of Security and Civilian Protection of Mexico also showed their support for the collaboration with Te Protejo Mexico and future efforts in child protection.
Representatives of industry partners Tik Tok, Meta, and Movistar spoke about the importance of child protection on their platforms and their collaboration with the hotline. The aim of this event was to present the problem of child sexual abuse in the digital world from the perspective of different actors, and each institution shared their efforts to tackle this issue.
INHOPE's visit to Mexico also allowed our team to conduct a Quality Assurance visit of Te Protejo Mexico, where INHOPE's staff ensures that the national hotline follows INHOPE's quality standards in operating a hotline. During this visit, INHOPE evaluates operational, technical, security and staff welfare practices of the national hotline. After a thorough review, Te Protejo Mexico received an INHOPE Quality Assurance certification.
The visit to Mexico was capped off with INHOPE's attendance at the International Meeting to create a digital world free of CSAM (Encuentro Internacional para lograr un mundo digital libre de material de abuso sexual infantil) at the University UNICO in Guadalajara, Mexico. This international conference aimed to publicize the work of INHOPE hotlines and to open a path of dialogue for the relevant institutions and civil society organizations who work actively to tackle child sexual abuse in the digital world.
The visit of INHOPE staff to Mexico and the organisation of the Safer Internet Roundtables took place with support from NEO Philanthropy Foundation.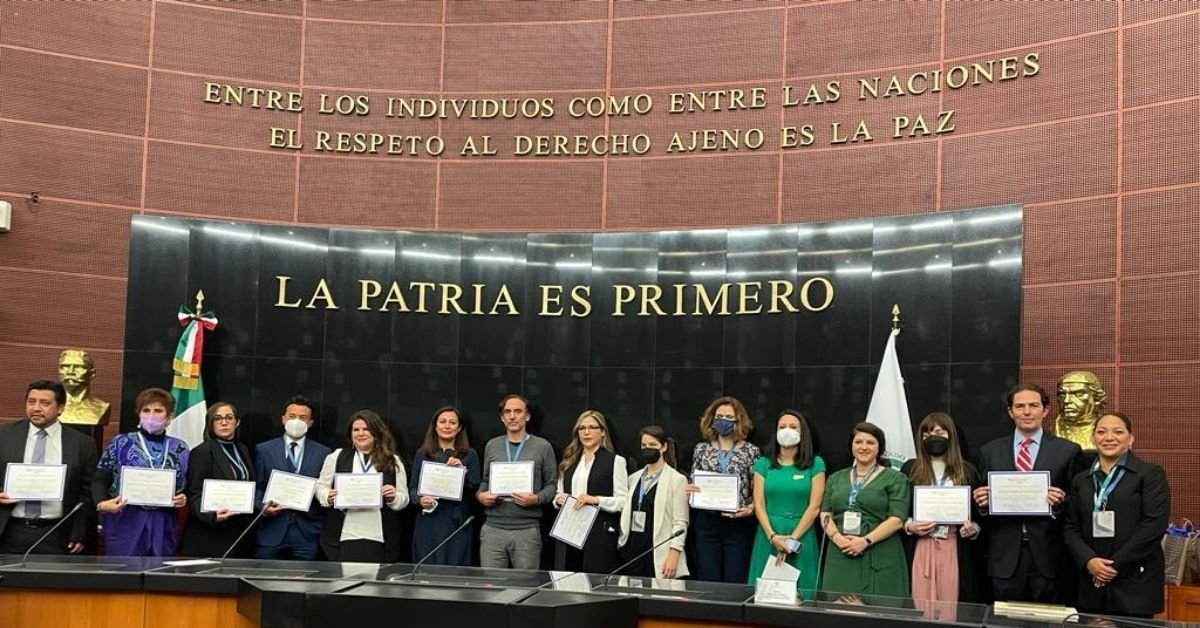 '

If you'd like to learn more about topics like this, then
click here to sign up for INHOPE Insights and Events.

'