Article
Hotline & Network Updates
Everyday pictures of children in a sexualised context
Like other hotlines, the Danish hotline also receives images of children which are not illegal but are problematic because they constitute sexual exploitation of the child. These may include everyday pictures of children being placed in an adult pornographic context, or pictures and films receiving sexual commentary. These images are not protected by law but are a violation of children's right not to be sexually exploited. In an article written on this topic, Save the Children Denmark explains the Copine scale, which describes images of children, from the innocent to the most abusive and illegal.
But the article also looks at who the consumers of these images are. 'Pedophiles' is often used as a common term for all sexual offenders, but many adults with pedophile sexuality hate their sexuality and do not want to abuse children. Both in the individual adult with pedophile sexuality and in the forums where they meet, the boundaries of what is abusive and harmful to children are discussed and negotiated. Save the Children Denmark has for one year been associated with a PhD. student who analyze the challenges and dilemmas associated with being assigned and having to live with a sexuality from which they are distanced. If we are to prevent the sexual exploitation of children, we must also understand the underlying mechanisms and hopefully be able to help people with pedophile sexuality to a virtuous life without child abuse.
You can find the article here.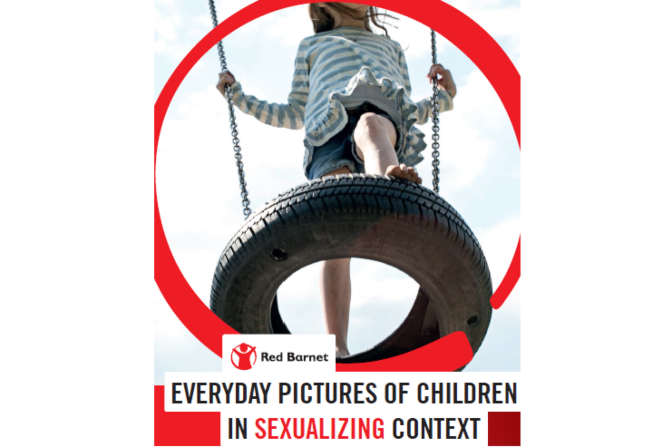 11.05.2020
- by Save the Children Denmark
Photo by INHOPE, Save the Children Denmark, European Commission
'

'Pedophiles' is often used as a common term for all sexual offenders, but many adults with pedophile sexuality hate their sexuality and do not want to offend children.

'