Article
Do you work in law enforcement?
Do you work in law enforcement? Do you process NCMEC reports? If yes, then you need to know about AviaTor!
AviaTor is a law enforcement technological solution that is transforming the way you classify and prioritise cases of Child Sexual Abuse Material. This tool combines artificial intelligence techniques, used to investigate the content, with the capability to carry out targeted online research for open source intelligence.
AviaTor is live and actively being used by Law Enforcement Agencies in the Netherlands and Belgium. Built with scalability in mind, we are excited for future installations in Norway, India, Estonia, Greece and Serbia among others.
Do you want to be on the list? If yes, then find out more about AviaTor on the website and sign-up for a demonstration to discover how your law enforcement agency can get involved.
Save time, save lives. Explore the benefits of joining the AviaTor Project.
AviaTor stands for Augmented Visual Intelligence and Targeted Online Research and the project is funded by the European Union's Internal Security Fund – Police.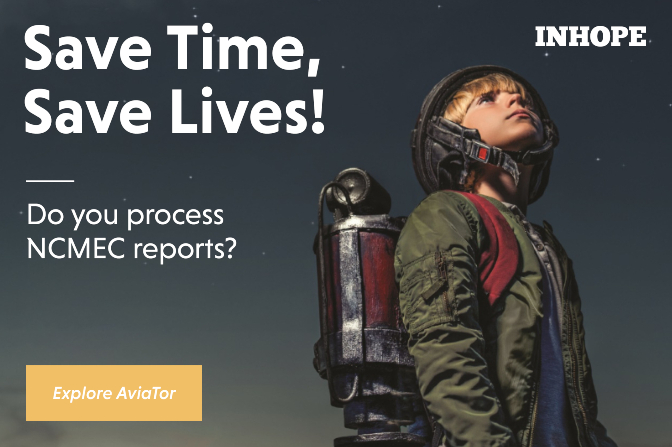 05.02.2021
Photo by INHOPE
'

Do you process NCMEC reports? Explore AviaTor!

'