Article
Hotline & Network Updates
Cyber Report, eSafety Commissioner – Hotline of the Month
The eSafety Commissioner (eSafety) is Australia's national independent regulator for online safety, and the only government agency in the world of its kind.

As part of eSafety's investigative division, the Cyber Report team receives reports from the Australian public and law enforcement about illegal and harmful online content. The team prioritises investigations concerning child sexual abuse material (CSAM) and terrorist and violent extremist content.
Shortly after the tragic livestreamed terrorist attacks in Christchurch this year, eSafety was granted novel powers to issue notices to content and hosting services about providing access to 'abhorrent violent material' (AVM), including perpetrator-produced content showing violent terrorist acts, rape, murder and torture.
In addition, eSafety takes a whole of community approach to effectively tackle illegal and harmful online content. This includes collaborating with like-minded organisations, globally and locally through initiatives such as the Canadian-led Project Arachnid and the inaugural Crime Stoppers NSW online child protection campaign.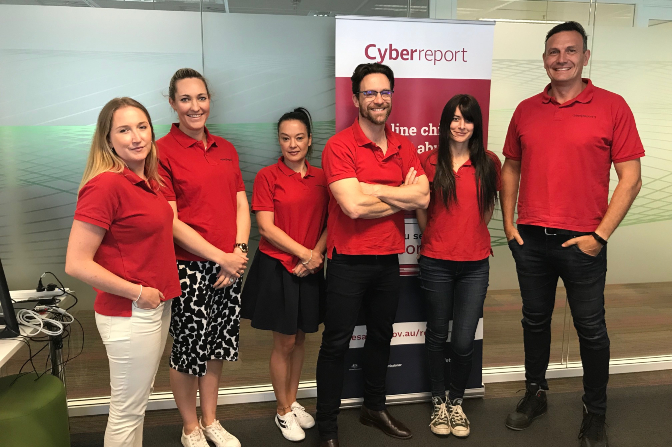 10.12.2019
- by eSafety Commissioner
Photo by Cyber Report, eSafety Office, INHOPE
'

The team prioritises investigations concerning child sexual abuse material (CSAM) and terrorist and violent extremist content.

'