Article
Educational Articles
Industry News & Trends
Child Sexual Exploitation in Travel & Tourism
Sexual Exploitation of Children in Travel and Tourism (SECTT) is defined in The Global Study on the Sexual Exploitation of Children in Travel and Tourism as "Acts of sexual exploitation of children, which are embedded within the context of travel, tourism or both."


Where does SECTT take place?
SECTT can happen in any kind of venue or location, and in any country in the world. According to ECPAT International, SECTT may also move location when prevention efforts are increased in one country. This makes it important for neighbouring countries to be similarly vigilant when a country increase their child protection mechanisms.

Who can be a perpetrator of SECTT?
There is a common misconception that tourists and travellers who sexually exploit children are all Middle-aged Caucasian men. However, anyone can be a perpetrator of SECTT. They can be both international and domestic tourists, young or old, male or female, wealthy or budget travellers, and travelling for leisure or in transit for work.

Does SECTT always involve the transfer of money?
No. The person soliciting sex from the child may give the child money, clothes, toys or anything the child finds valuable in exchange for sex. They may also pay someone else to gain sexual access to the child, or the person soliciting sex from the child may also groom the child over several days, weeks or months, and repeatedly sexually abuse the child. Although child victims have no single story, the Global Study finds that something they all have in common is their vulnerability.

What should you do if you encounter SECTT?
No matter where it happens, who does it, and how they gain access to the child, SECTT is always abuse. If you encounter a child you think might be at risk of being sexually abused, you should inform local law enforcement or report it here.

SECTT vs Child Sex Tourism
Although SECTT has been previously referred to as Child Sex Tourism, this latter term does not reflect the crime that is taking place. Offenders who abuse and exploit children while travelling are not simply "sex tourists", they are criminals. The term SECTT captures the fact that a child is being exploited, while also making clear the context in which the exploitation occurs. This may be the context of tourism, or travelling for another purpose, such as for business.
For more information on the importance of terminology, see Protecting Children in Tourism's Thematic note.
For more information on SECTT and how to combat it, visit our website.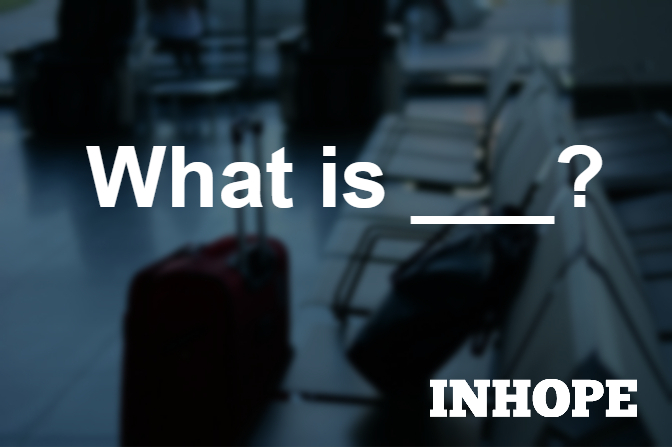 '

If you'd like to learn more about topics like this, then
click here to sign up for INHOPE Insights and Events.

'