Article
Industry News & Trends
Educational Articles
What are 'kidfluencers'?
'Kidfluencers' are children who have gained a considerable online following by creating child-centered content on social media channels. The children are hardly ever the owners and decision-makers behind their platforms but are guided and encouraged by their parents.
Within the last 7-10 years content created by children has become increasingly popular, especially amongst other children. The most common types of content include toy reviews and daily video blogs (vlogs) documenting the children's lives. The high viewing numbers of these videos have made them easily monetisable through brand deals and sponsorships. One of the most popular child influencers known under the name Ryan's world is reportedly earning an estimated amount of 22 million US Dollars a year. Even though only a small number of kidfluencers are this successful, the prospect of earning a steady income has attracted many families to participate in the trend.
As it becomes the norm to post content of babies and toddlers online to share them with family and friends, we have to reassess what level of privacy is normal in our society. As the digital environment changes and we become more and more comfortable with having an online presence, it is important to consider how this may affect children in the future.
Why is this a potentially dangerous trend?
'Kidfluencers' are oftentimes exposed to the public eye as soon as they are born and can therefore not consent to be posted online. The absence of consent can present multiple risk factors:
Children born into public attention do not get the autonomy to decide how much information they want to share online. Information that is posted online stays there forever, which makes it very difficult for these children to re-establish a sense of privacy later in their lives

There are currently no child labor regulations in place that protect kids from working long hours on social media. The absence of strict regulations facilitates the risks of potential child exploitation.

Being exposed to social media at such a young and impressionable age can seriously impact children's mental health. Dealing with the pressures of being a role model for a big audience and being exposed to potential negative comments can heavily affect children's self-image and self-esteem and lead to issues such as disordered eating or body dysmorphia.

Content posted online is automatically part of the public domain and can be seen and used by anyone. In some cases, parents have found images they posted of their children on social media reproduced on Child Sexual Abuse Material (CSAM) platforms. Reportedly, innocent images of children have been merged with CSAM thereby creating deepfake images that were then shared on the darknet. The reproduction of kidfluencer content on illegal sites puts these children at risk of being targeted by groomers and sexual offenders online.


The idea of making a steady income through social media is understandably an appealing scenario. However, everybody allowing and encouraging children to post content of themselves online must be aware of the potential associated risk factors and do their best to keep children safe from abuse. This can be achieved for instance, by monitoring and restricting followers on children's profiles or by closely observing the content created and posted by children.
Apart from advocating for individual responsibility and educating parents and other social media users about the harmful consequences for the affected children, we also must keep pushing social media platforms to implement stricter privacy and safety regulations regarding the sharing and distribution of minors' images online.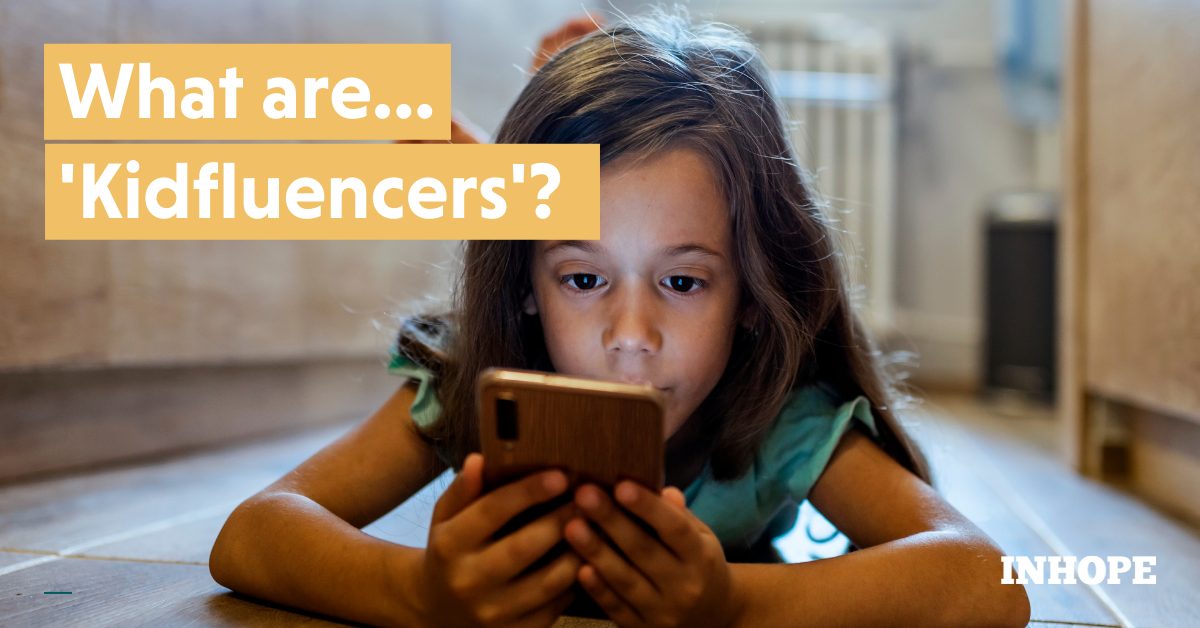 '

As the digital environment changes and we become more and more comfortable with having an online presence, it is important to consider how this may affect children in the future.

'