Article
Events & Campaigns
Webinar: Rise of transactional sexting & self-generated content
Schedule & Registration
Wednesday 13th April at 4PM CET (10AM ET)
Click here to register. This session will be recorded.

About
In this session, we take a closer look at transactional sexting, a phenomenon that is on the rise thanks to the development of platforms such as OnlyFans. In an online world with an increasing sexualisation and self-validation through likes, adult influencers are giving young people the idea to copy their business model. The major social media players allow this 'grey zone' to develop further and hide behind 'not in violation of the conditions'. But if your algorithms start to promote sexual exploitation on platforms that are supposed to be child friendly, something is wrong.
This webinar is designed for the Safer Internet Centres. We recommend this webinar to hotlines, helplines and educational systems.

Speaker Biography
Since 2015, Niels Van Paemel. works as a policy advisor at Child Focus, The Belgian Foundation for missing and sexually exploited children. With an academic background in Educational Sciences and Conflict and Development (MSc) at Ghent University in Flanders, he built up expertise from prevention to advocacy on various topics concerning the sexual exploitation of minors: non-consensual sharing of intimate images (NCII), sextortion, grooming and the role of gender-stereotyped behavior within different form of sexual harassment. Fan of Bourdieu, allergic to the Matthew effect within prevention and awareness campaigns.
Interested in attending? Click here to register your attendance and please note that all registrants are subject to review and approval.

This event is funded by the European Commission.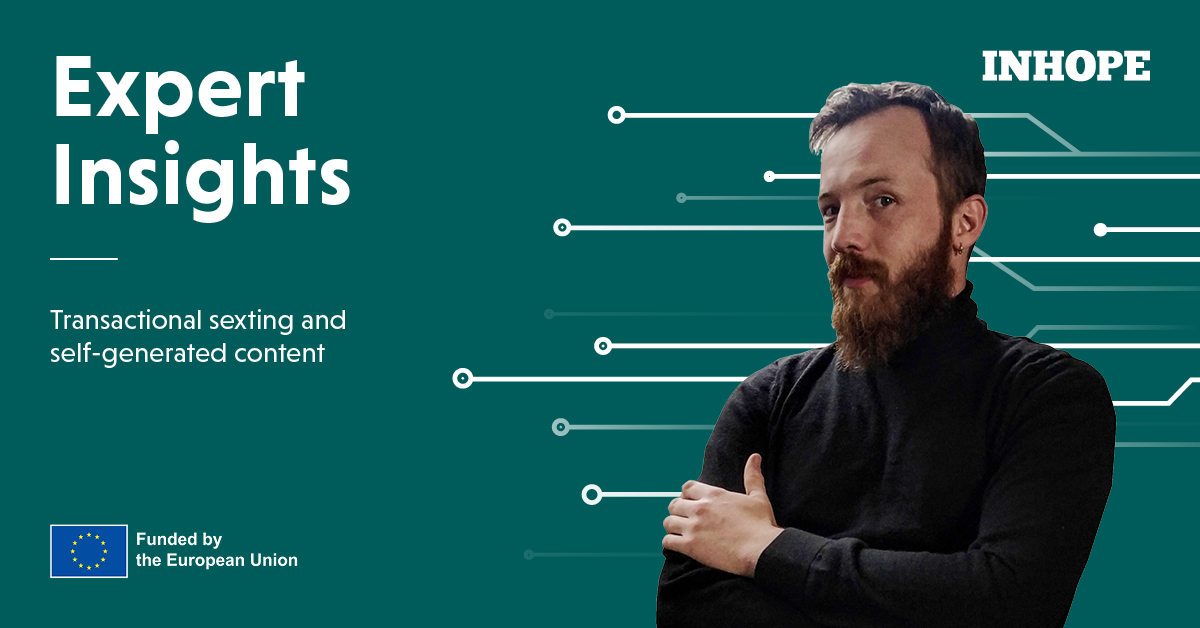 '

This webinar is designed for the Safer Internet Centres. We recommend this webinar to hotlines, helplines and educational systems. Click here to register.

'