Article
Industry News & Trends
Events & Campaigns
Promoting Prevention instead of Fear
Values-based messages about helping children will always be appropriate and motivating, but they can be powerfully supplemented by objective explanations. Help people form a clearer picture of how and why children are suffering, and how adults can help.

Journalists are in a position to help
Journalists are in a position to ask important questions about the long-term consequences of child abuse and neglect and emphasize the importance of prevention. They can help the public understand recovery and social consequence

Work with key stakeholders
Researchers, practitioners, and community-based organizations are good resources for examples of prevention strategies that work. State health departments, school officials, or medical professionals may also be able to suggest prevention strategies and provide information on community trends and local prevention efforts

Provide positive solutions and resources
Provide links to readers for help: Stories about child sexual abuse can have a huge impact on their readers, especially if the reader has experienced abuse in their own lives. Doing this responsibly requires directing readers to how to report CSAM they've seen, or get psychological support for something they've been subjected to.

Learn more about our CSAM Media guidelines for reporting on child sexual abuse.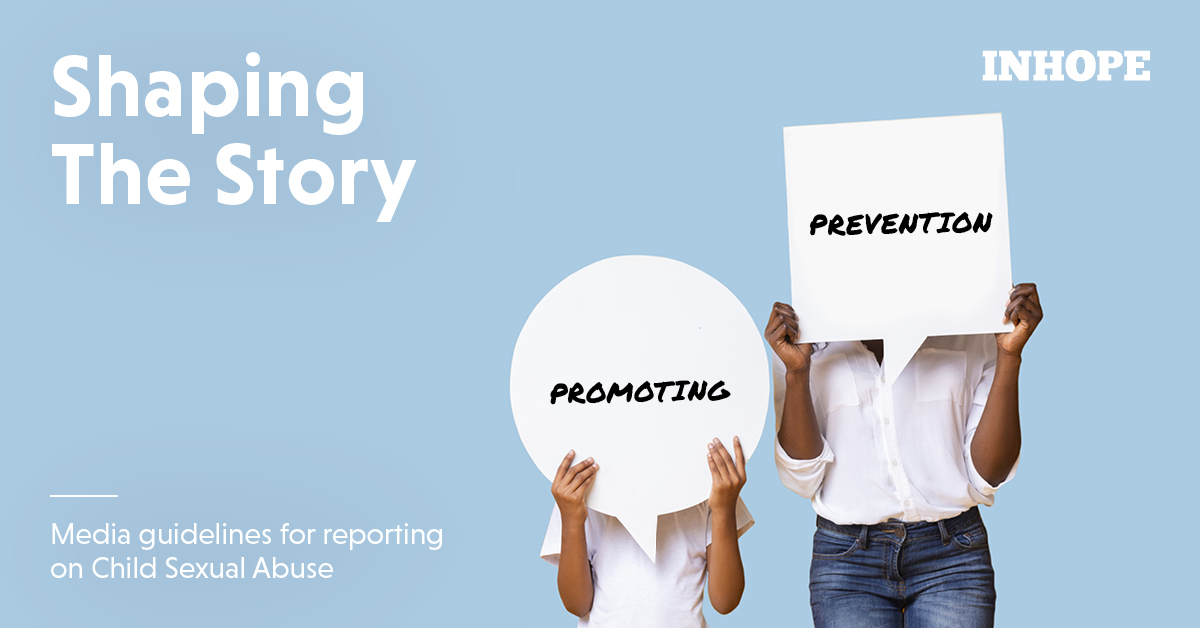 05.08.2023
Photo by INHOPE
'

Help people form a clearer picture of how and why children are suffering, and how adults can help.

'