Article
Events & Campaigns
Webinar: CSAM and the dark web - tracking new trends through blockchain analysis
Schedule & Registration
Thursday 9th March at 4PM CET (10AM ET)
Click here to register. This webinar will NOT be recorded.
About
Recent analysis by blockchain analytics firm TRM Labs suggests that a substantial number of sites are impersonating Child Sexual Abuse Material (CSAM) vendors. Operating in a similar fashion to typical scammers, these entities are using CSAM to reach and extract funds from offenders.
During this session we will explore how the distinction between real CSAM vendors versus CSAM scammers can be a critical consideration for law enforcement. Investigators can potentially apply this distinction to assess the risks associated with a transaction or the urgency of a case for investigation.
Main topics:
• A breakdown of the characteristics of traditional CSAM vendors (including strict operational security measures).
• An exploration of CSAM scammers and an explanation of how they operate.
• Best practices for law enforcement on identifying a CSAM scammer (including common red flags and patterns within the blockchain)
This webinar is focused on the law enforcement sector and CSAM investigations. We recommend this webinar to law enforcement, regulators and legislators globally and private sector compliance titles. All registrants are subject to approval.

Speaker Biography
Carolina Christofoletti is a threat intelligence researcher at TRM Labs, the blockchain intelligence firm. At TRM, she specializes in Child Sexual Abuse Materials (CSAM) threats and specifically the use of cryptocurrencies and blockchain-based services to enable illicit activity.

Christofoletti brings a wealth of experience to this role, including serving as the Head of CSAM Research with the IGCAC Working Group at the University of Sao Paulo as well as Researcher at the Institute for Advanced Studies at the University of Sao Paulo. Previously, she served as Senior CSAM Expert with the Anti-Human Trafficking Intelligence Initiative.

Christofoletti holds a Bachelor of Law degree from the University of Sao Paulo and a Double Master in Cybercrime and Compliance from University Nebrija and University de Castilla-La Mancha respectively.
Interested in attending? Click to register your attendance and please note that all registrants are subject to review and approval.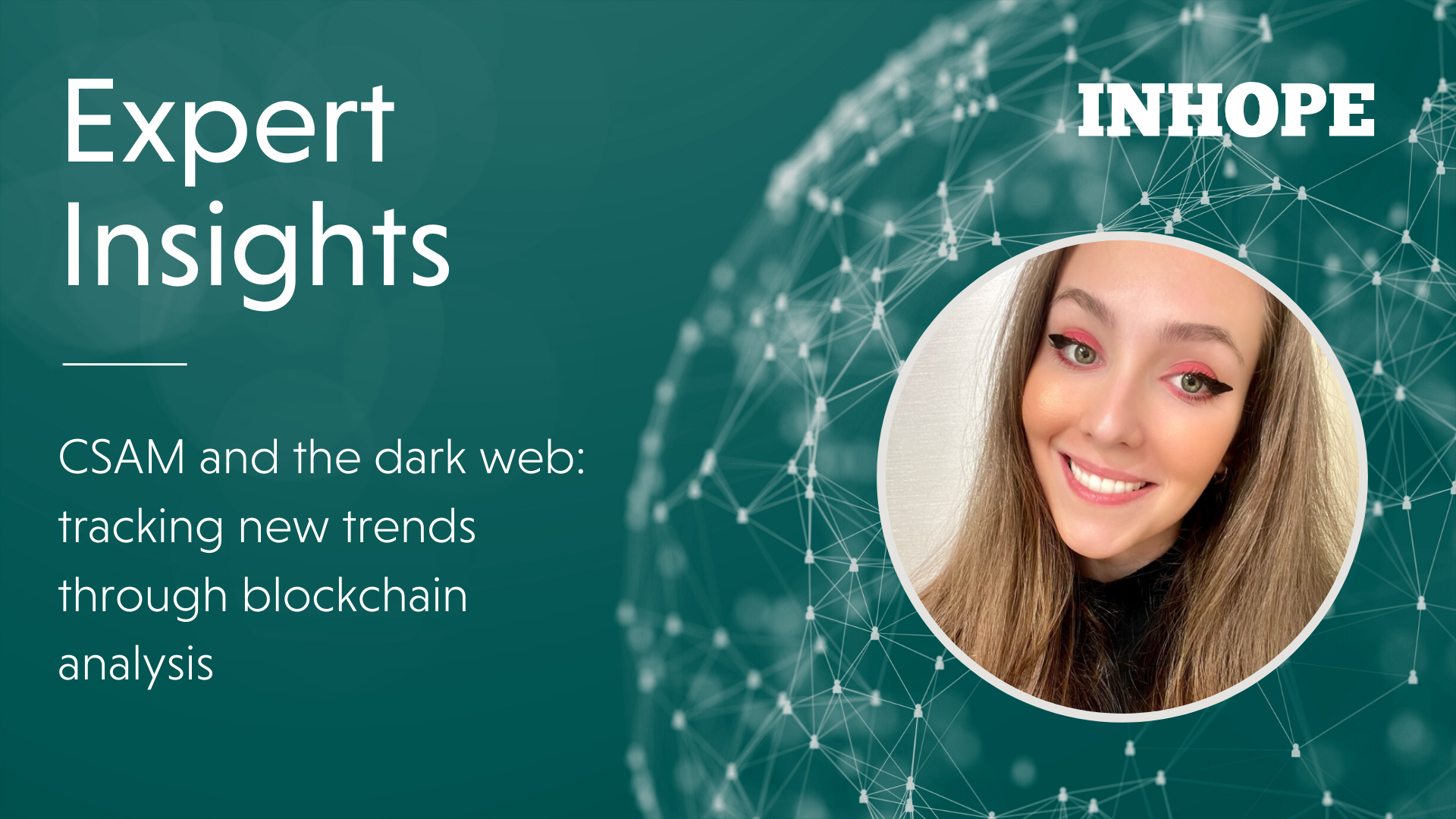 '

This webinar is focused on the law enforcement sector and CSAM investigations.

We recommend this webinar to law enforcement, regulators and legislators globally and private sector compliance titles.

Click here to register

'