Article
Partner Updates
Industry News & Trends
Grayshift forms funding partnership with INHOPE
Amsterdam, The Netherlands, February 16, 2023. Leading digital forensics organisation Grayshift becomes an annual funding partner of INHOPE. With its technology solutions supporting more than 40 countries, Grayshift's global presence aligns with the INHOPE global network of hotlines.
The role of law enforcement is at the heart of tackling child sexual abuse material (CSAM), which is why it is important that we find ways to save police time so that they can focus on identifying perpetrators and saving victims. The INHOPE network supports CSAM processing from the public and from mandatory industry reports (also known as NCMEC reports). INHOPE member hotlines tackle public reports by setting up a national Memorandum of Understanding (MOU) that allows a hotline to analyse reports of online CSAM. To support the overwhelming number of industry reports received, INHOPE is involved in the AviaTor Project which combines visual intelligence, automation, and open-source intelligence to assist law enforcement in processing, assessment and prioritisation of CSAM reports.

"Optimising solutions for law enforcement is why INHOPE is excited to welcome Grayshift as its latest funding partner. With 56% of total web traffic coming from mobiles, we must acknowledge the rise of illegal activities taking place on mobiles. As a company that is optimising police access to mobiles, thereby supporting investigations to prevent more children being abused, INHOPE is very pleased to welcome Grayshift." - Samantha Woolfe, Head of Network Expansion and Global Partnerships at INHOPE

Used by more than 1200 law enforcement agencies worldwide, Grayshift has built tools for law enforcement by former law enforcement. They utilise the internal expertise and experience of former law enforcement officers and digital forensic examiners, who account for 15% of the organisation. This in-depth understanding of how law enforcement work on CSAM cases has allowed them to develop a tool that, while valuable in tackling other crimes, is heavily used to combat CSAM. The flagship tool, GrayKey, provides specialised technology which gives investigators the ability to access and extract data from mobile devices whether they are locked or unlocked. And, their new cloud analysis tool, ArtifactIQ, organises that data and pulls the most important information forward so law enforcement can easily read, review, and share that information with others on their team.
The widespread use of Grayshift solutions can be attributed to their ability to access,extract, and analyse immense amounts of data from any mobile device. They also incorporate hash-matching technology as well as cloud analytics, which pulls together important information and makes it easily accessible.

"We are committed to assisting law enforcement and other entities with their missions to eradicate CSAM and hold those accountable who perpetuate this horrific content." – Debbie Garner, Solutions Evangelist at Grayshift

Purpose-built technology is how we find ways to be more efficient and therefore more effective. We need more comprehensive tooling that can be used to empower law enforcement and government investigative agencies to resolve critical investigations, drastically improve their way of working and prioritise public safety.

About Grayshift
Grayshift is a leader in mobile device digital forensics, specializing in lawful access and extraction. Designed and assembled in the United States, the company's flagship GrayKey technology provides same-day access, complete control, and comprehensive data extraction from mobile devices. Grayshift's innovative solutions are purpose-built to empower law enforcement and government investigative agencies to resolve critical investigations swiftly and ensure public safety. GrayKey is not available to the private sector. It is available to law enforcement, public safety government, and defense agencies in select countries.
About INHOPE
INHOPE is the global network combatting online Child Sexual Abuse Material (CSAM). The Network consists of 50 hotlines in 46 countries that provide the public with a way to anonymously report illegal content online with a focus on CSAM. INHOPE is based in the Netherlands and our member Hotlines operate in all EU member states, Russia, South Africa, North & South America, Asia, Australia and New Zealand. In a borderless digital world, CSAM has global consequences. As CSAM increases, so do our efforts and those of our partners to combat it, aided by funding from the European Commission under the Better Internet for Kids Programme.
Join us in the fight!

Interested in joining the fight? Learn more about becoming a partner.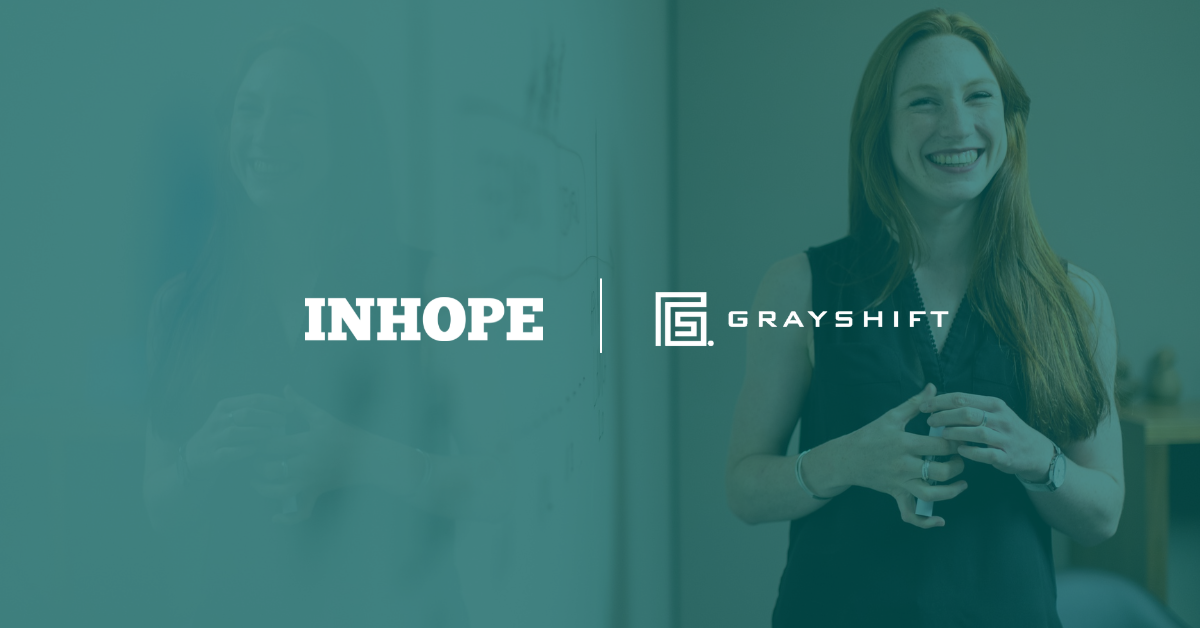 '

Optimising solutions for law enforcement is why INHOPE is excited to welcome Grayshift as its latest funding partner.

'