Article
Events & Campaigns
Hotline & Network Updates
SID in Bulgaria: Cyberscouts awarded from Cybercrime Unit
For the fifth year in a row, the Safer Internet Day national event was opened with an awarding ceremony for the best 3 cyberscouts teams of children who passed training under the Cyberscout Programme for fifth graders by the Bulgarian SIC. They received certificates of achievement from the Cybercrime Unit of the Bulgarian General Directorate Combating Organised Crime.
In 2019 alone, over 900 teenagers from across the country took part in the Cyberscout programme. Following an intensive two-day training on online safety, they formed their teams and entered a competition among themselves for the best activities and initiatives for their peers thus sharing the knowledge and skills they acquired during the training.
Over the last 5 years, the SIC in Bulgaria has been running the Cyberscout training programme which was ranked 9th in Europe by the European Crime Prevention Network in 2017.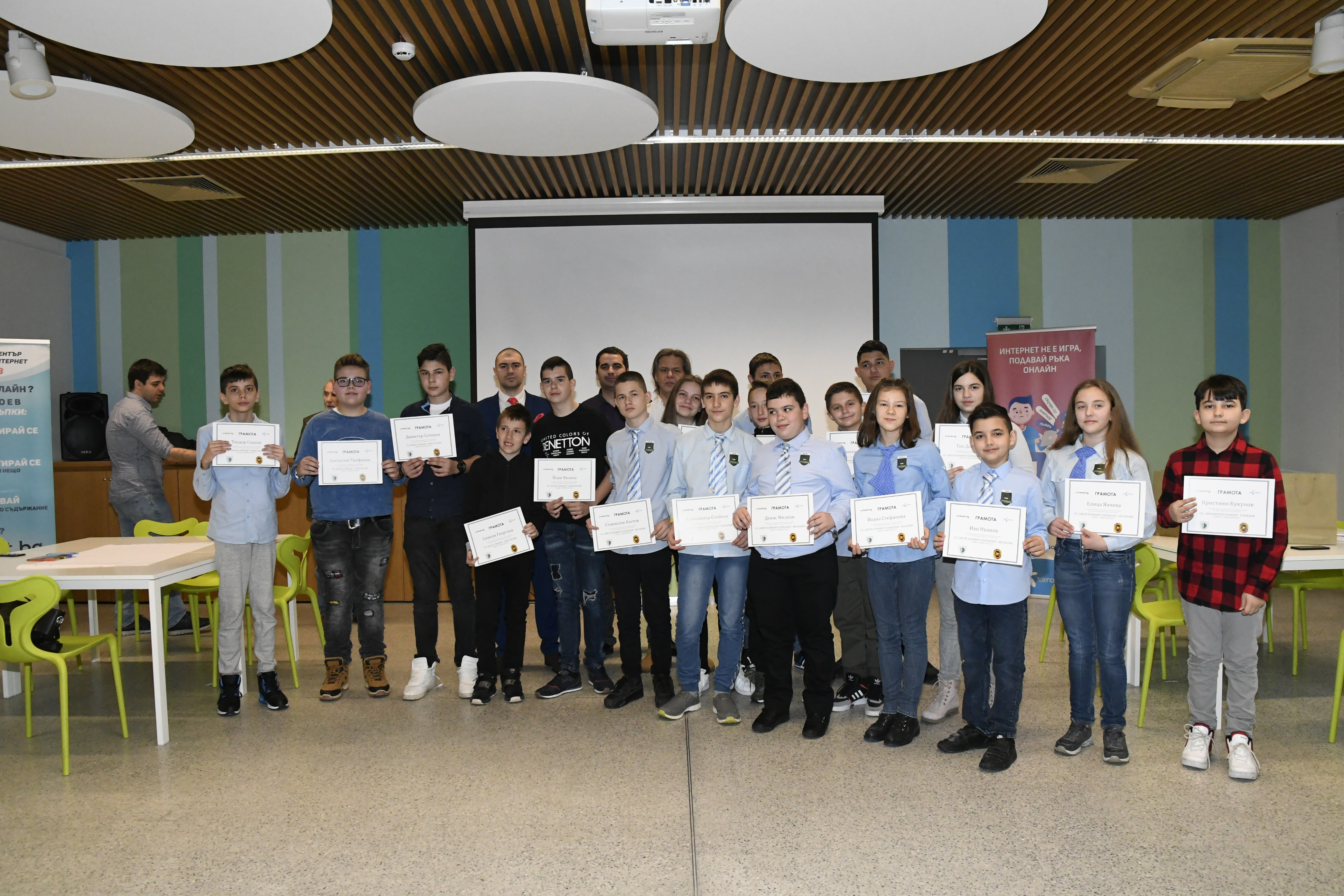 13.02.2020
- by ARC Fund
Photo by ARC Fund, INHOPE
'

In 2019 alone, over 900 teenagers from across the country took part in the Cyberscout programme.

'