Article
Events & Campaigns
Hotline & Network Updates
SID Celebrations in Romania
This year, the Ora de Net team had the pleasure of marking Safer Internet Day with collaborators, teachers and volunteers.
On February 9, Save the Children Romania organized an online event, broadcasted live on Facebook. The event was attended by the British Ambassador to Bucharest, heads of central institutions, representatives of the police and academia.
One of the presenters who spoke remotely was Mr. Guillermo Galarza, Executive Director, Global Partnerships & Child Protection Training Programs at International Center for Missing & Exploited Children. During the event, topics of discussion about online dangers and the need for the general public to understand the importance of reporting CSAM content to the hotline or authorities were addressed.
Also on Safer Internet Day, we launched the first online and offline public information and awareness campaign about the hotline. The campaign is called "Unskippble Stories" and audio ads recreates using voices of well-known actors, situations of a child being groomed and blackmailed. The ads will not have a "skip" button. Two of these clips were presented live during the event.
The broadcast enjoyed the largest online audience that our organization has had so far, so we consider it a real success and we hope that it has attracted the public's attention on this very sensitive subject. You can watch the event on Facebook here.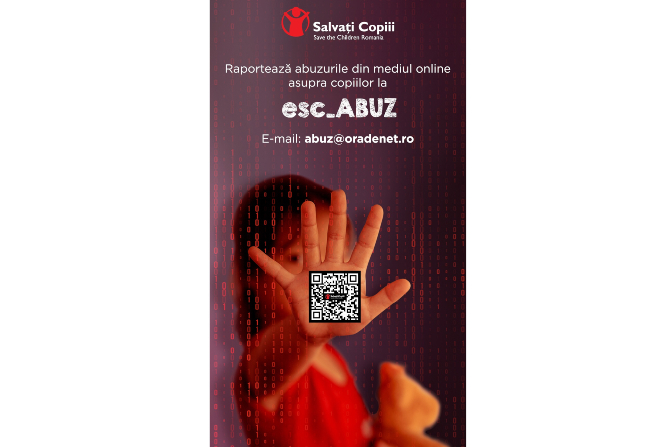 12.02.2021
- by Save the Children Romania
'

If you'd like to read more articles like this, then
click here to sign up for INHOPE Insights and Events.

'