Article
Industry News & Trends
Events & Campaigns
Sexual vs Factual descriptions
When reporting cases of child sexual abuse (CSA) and child sexual abuse material (CSAM) do you need to include violent or sexualised descriptions? How do graphic details benefit survivors? Who are these details for?

The statements should not portray a consensual sexual relationship
Say Forced/Touched - Not Caressed/Fondled
Say Underwear - Not lingerie
Say Genitals - Not private parts
Say Assaulted - Not engaged in sexual activities
Say Rape - Not non-consensual sex
Say Abuse - Not Affair
Say Sexual Abuse - Not Sexual Relationship
Say underage child - Not underage woman/man (they are not woman/man they are factually and legally children)
Say Exploited/Manipulated - Not Initiated
Say Groomed - Not Condition/Prepare
Say Forced - Not performed
Say Victim of Human Trafficking - Not Child Prostitution
Say charged with raping a child - Not charged with sex with a minor

Learn more about our CSAM Media guidelines for reporting on child sexual abuse.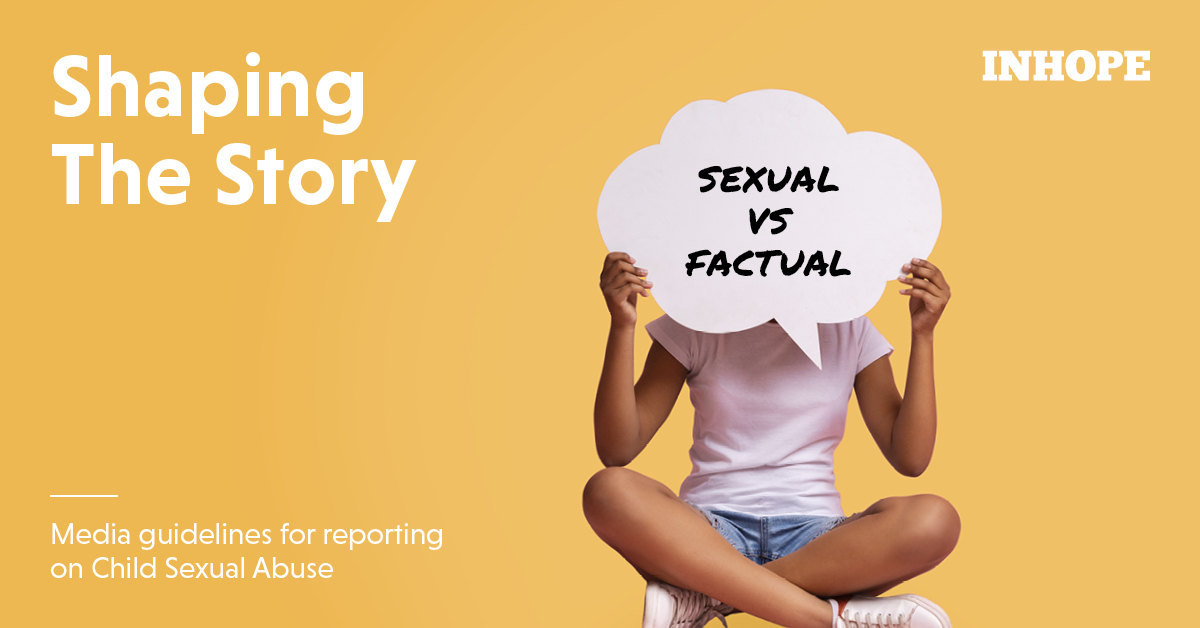 16.07.2023
Photo by INHOPE
'

When reporting cases of child sexual abuse (CSA) and child sexual abuse material (CSAM) ask yourself if certain details are helpful or harmful.

'