Article
Hotline & Network Updates
Save the Children Finland published a report on online grooming in English
Save the Children Finland published a report "Grooming in the eyes of a child – report on the experiences of 11−17-year-old children on online grooming" in April 2021. The report is now available in English and based on answers from 1,762 children, gathered in February and March 2021.
They work to prevent and combat child sexual abuse. In order to effectively do this work, understanding the experiences and needs of children is crucial.

A few highlights from the results of the report:
According to the report, 62 % (n=1069) of children had been contacted online by a person they knew or suspected to be an adult or at least five years older than them.

Children received messages with sexual content from adults every week (17 %, n=190) or at least once a month (29 %, n=320).

Half of the children answered that they tended to or felt it was natural to start a conversation with someone they did not know.

Most often the children started the conversation because they were bored (55 %, n=352) or they were curious (40 %, n=256). The children were asked whether or not they had disclosed their grooming experience and, if they had disclosed, whom they had told. A third had not told anyone. The majority of the children who had disclosed had told their friends (93 %, n=617).

You can find the full report, including Save the Children Finland's analysis of the results and recommendations here.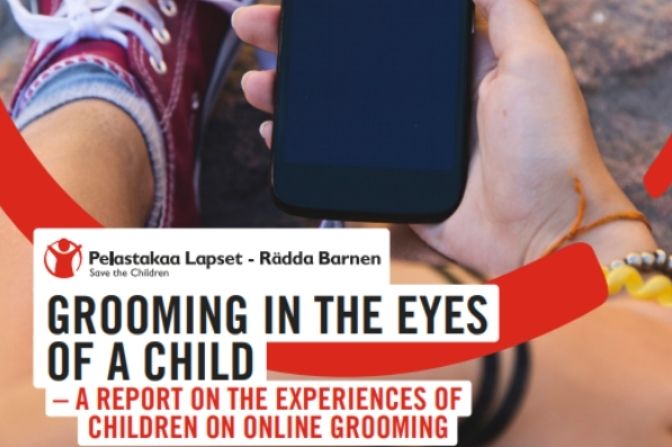 11.08.2021
- by Save the Children Finland
Photo by INHOPE, Save the Children, hotline, child sexual abuse material, CSAM, report it,
'

If you'd like to read more articles like this, then
click here to sign up for INHOPE Insights and Events.

'