Article
Events & Campaigns
Industry News & Trends
Prevention Strategies in the fight against CSAM - Part 5
Last week we discussed the challenge of tackling the taboo associated with child sexual abuse. This week we're looking at prevention strategies to stop the problem at its root. Have you come across an organisation offering to help people experiencing sexual feeling towards children? Perhaps you know someone suffering with this and don't know how you should react or how to help them. Get involved in the conversation and help us get closer to our goal of an internet free of CSAM.

The demand for CSAM and the number of reports INHOPE Member Hotlines receive increase year on year. It's clear that this problem is far more prevalent in our societies than many people might like to accept.
One way to tackle this is via educational courses and resources available for children and their carers to teach them to use the internet safely.

Is educating children enough or should we be trying to stop the risk before it reaches children? What do you think?
An organisation trying to do just that is Stop It Now!, originally established by child protection charity Lucy Faithfull Foundation)(LFF). Both offer anonymous helplines for offenders and their partners. Advocates of this approach argue that without demand for CSAM there will be no supply.
One of the challenges faced by these organisations is making sure the help is accessed by those that need it. There's a lot of shame associated with having sexual feelings towards children preventing some people from reaching out.

Are there ways we can try and get the help to those that need it without relying on them seeking the services out?
Three examples from those working in the sector were:
Many offenders start with legal pornography, get bored, and move onto CSAM, so LFF engages with legal pornographers to encourage them to provide warnings and resources for help.
Google have already started doing this and now provides warnings and resources for help to users searching for CSAM.
Europol's Police2Peer scheme seeds peer to peer networks with apparently indecent imagery, but when opened shows imagery with a warning CSAM that is illegal, and links for where to find help.

What kind of resources do you think should be available for those struggling to control their sexual feelings for children? And how should we measure their impact?
Get in touch at communications@inhope.org and become a part of the collaboration between industry, hotlines, and law enforcement fighting CSAM.
The creation and spread of Child Sexual Abuse Material (CSAM) is a problem which knows no national or sector-specific boundaries. That's why INHOPE believes in the need for international and multi-stakeholder collaboration. Sign up for INHOPE updates and events to stay a part of the conversation.

*Source: INHOPE Summit, Breakout Room Three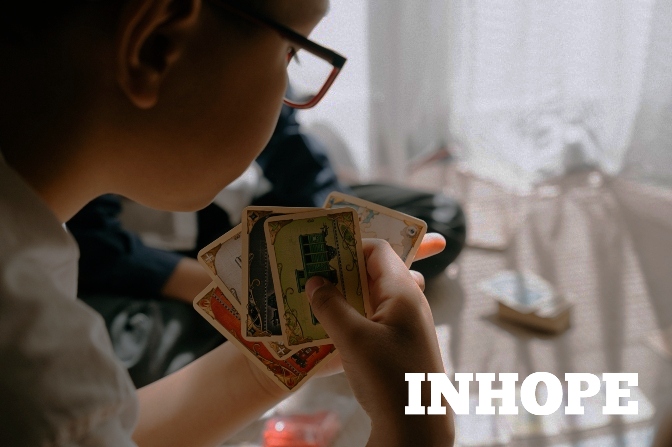 10.12.2020
- by INHOPE
Photo by INHOPE
'

Click here if you'd like to learn more about prevention services operating in your area.

'