Article
Hotline & Network Updates
New Hotline.ie helps individuals with nonconsensual images online
On September 2nd, Hotline.ie, the Irish national centre combatting illegal content online (est. 1999), has launched a new online service and reporting portal aimed at helping young people and adults, alike, who have had their intimate images and videos shared online without their consent. The service has been developed in conjunction with the Department of Justice and An Garda Síochána (Ireland's National Police and Security Service).
The launch of the new Hotline.ie service was announced by the Minister of State for Civil and Criminal Justice, Hildegarde Naughton as part of the Department of Justice "No Excuses" public awareness campaign.
The Harassment, Harmful Communications and Related Offences Act 2020, enacted on 10 February 2021, creates new offences which criminalise the non-consensual distribution of intimate images, also commonly referred to as intimate image abuse. The law would apply in certain circumstances to imagery featuring children and young people.
If an intimate image or video was shared online without the person's consent, Hotline.ie can help with reporting and removing the content from the Internet and, in some cases, liaising with An Garda Síochána, should the person wish for the matter to be investigated by Gardaí.
Hotline.ie's work specifically relates to illegal content online – such as child sexual abuse material, activities relating to the sexual exploitation of children, racism and xenophobia, and as of September 2nd intimate images shared online without the person's consent.
The team at Hotline.ie is honoured to be able to play an active role to break the cycle of abuse and repeat-victimisation, and support those who have suffered from such crimes on their healing journey - their bravery, courage and resilience is nothing less than inspiring.

For further information on our new Hotline.ie service and reporting portal please see the Frequently Asked Questions section here.
The Department of Justice Press Release is available here.
More information on the Department of Justice No Excuses public awareness campaign can be found here.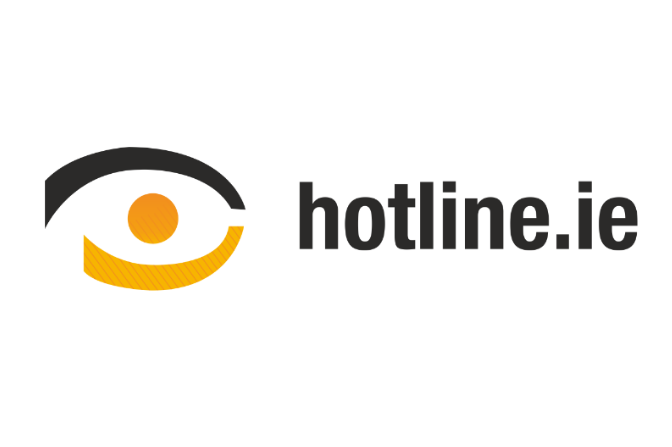 09.09.2021
- by Hotline.ie
'

If you'd like to learn more about topics like this, then
click here to sign up for INHOPE Insights and Events.

'