Article
Hotline & Network Updates
IWF and Childline launch tool to help young people remove nude images shared online
The NSPCC and the Internet Watch Foundation (IWF) have developed the Report Remove tool, in partnership with age verification app Yoti, to support UK children to remove sexual images of themselves online. Once reported, the IWF will review this content and work to have it removed if it breaks the law.
Reports of self-generated images to the IWF have doubled in the first three months of this year compared to the same period last year from 17,500 to 38,000. Many children have contacted Childline with concerns about self-generated imagery, and the worry they experience once this has been shared.
Children and young people in the UK can access the tool via the Childline website. As part of Report Remove, a young person has to verify their age and Childline also ensures that all young people are safeguarded and supported throughout the whole process. In keeping with this child-centred approach, the tool has been developed in collaboration with law enforcement to make sure that children will not be unnecessarily visited by the police when they make a report.
For more information about Report Remove, please visit childline.org.uk/remove
Susie Hargreaves OBE, Chief Executive of the IWF, said: "This tool is a world first. It will give young people the power, and the confidence, to reclaim these images and make sure they do not fall into the wrong hands online."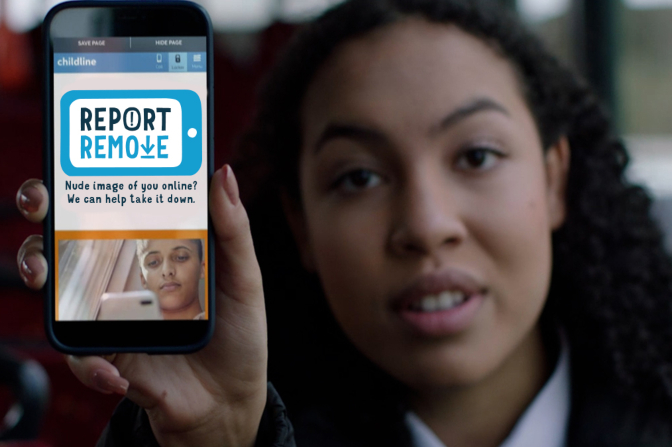 '

If you'd like to learn more about topics like this, then
click here to sign up for INHOPE Insights and Events.

'