Article
Events & Campaigns
INHOPE's online Hotline Training Meeting
INHOPE was due to be in Lisbon the week of May 18 for its first annual Hotline Training Meeting, but given the travel restrictions in place the meeting had to be held virtually via Zoom. Much like the work of the INHOPE network generally, adapting this Hotline Training Meeting to the reality of COVID-19 took some flexibility and patience but was ultimately a success due to the dedication of the INHOPE network.
The first day saw Core Training given by INHOPE's Training Manager Suzanne Wissenburg to hotline analysts, and a meeting of the Tech Data & Stats Task Group. This task group meeting included a progress report and a demonstration of the Statistics portal which will be rolled out in phases over the coming months by Ziuz.
The second day consisted of three meetings: the Excellent Hotline Services (EHS) Task Group, the Network Expansion Task Group, and the ICCAM User Group. The EHS Task Group convened to discuss amendments to the Best Practice Papers on Staff Welfare and the Exchange of Reports, as well as the Process Operation Manual for ICCAM. During the ICCAM User Group meeting, INHOPE's Programme Manager Dushica Naumovska presented an overview of the progress achieved thus far under the European Commission funded LOT 2 project through which ICCAM development is facilitated. INHOPE's new Technical Manager Kalina Zografsk was also introduced in this meeting and she outlined her current priorities for the upcoming year.
The Hotline Training Meeting was opened with a welcome from June Lowery-Kingston - European Commission, DG CONNECT, Head of Unit G3. This was followed by a presentation by Mr. Radu Cucos - Organisation for Security and Cooperation in Europe (OSCE) entitled "Exploring policy options to counter technology-facilitated trafficking in human beings?" discussing policy gaps and potential responses in the area of CSAM and Trafficking Human Beings, and strategic, market-based responses. Member updates were given by five member hotlines that discussed ISP collaboration, successful awareness-raising, how and why so many people are reporting in these countries, success stories, and lessons learned.
The Chief Communications Officer of the Belgian hotline Child Focus gave a presentation on a successful and incredibly impactful shock campaign it ran in 2019, and INHOPE's Brand and Communications Manager led a deep dive into communication strategies for the INHOPE network. The HTM was finished with an overview of the upcoming update on hotline Data Collection given by INHOPE's Programme Manager which is due to be implemented in Q3 of 2020.
Read more about INHOPE's network here.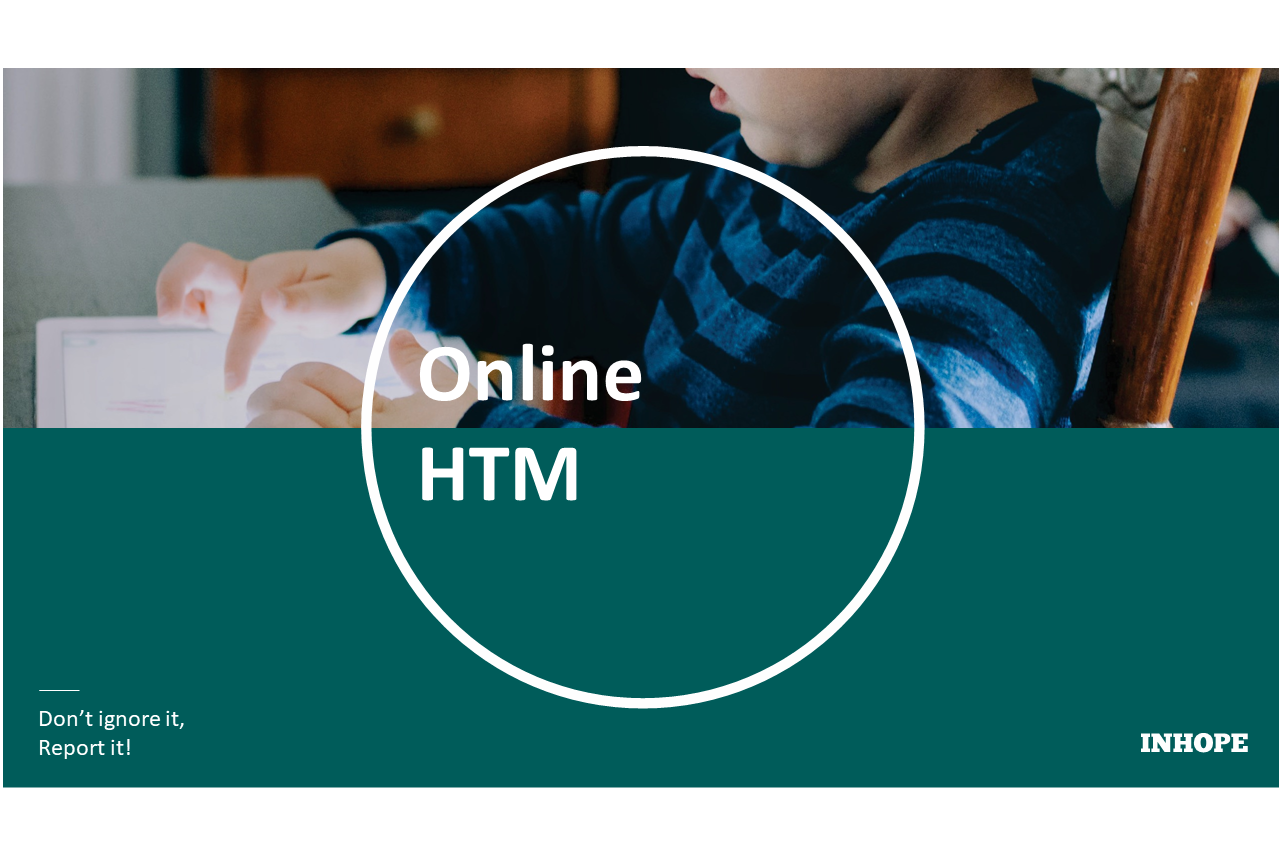 25.05.2020
- by INHOPE
Photo by INHOPE, European Commission
'

Child Focus gave a presentation on a successful and incredibly impactful shock campaign it ran in 2019

'