Article
Partner Updates
INHOPE's Inaugural Fundraising Summit and Continued Partnership with Microsoft and Trend Micro
INHOPE held its first fundraising and awareness-raising summit at the Microsoft Headquarters in Redmond, Washington, U.S.A. on 26th and 27th September.
During this summit, INHOPE and Microsoft invited key stakeholders, partners, hotline members and government officials to learn more about the work of the hotlines, INHOPE and the importance of the removal of child sexual abuse material (CSAM) from the internet and online services. The primary objectives of this summit were to raise awareness of this borderless crime, emphasize the importance of a multi-stakeholder approach and encourage support and participation from the private sector to eliminate online CSAM.
Acknowledging the importance of the work undertaken by INHOPE and its member hotlines, Microsoft and Trend Micro have continued their support towards the INHOPE network of hotlines and have pledged their support as INHOPE's annual funding partners for 2019.
"INHOPE plays a unique role among the vast number of stakeholders working tirelessly to remove child sexual exploitation and abuse imagery from the open web and online services," said Jacqueline Beauchere, Chief Online Safety Officer at Microsoft and a member of INHOPE's international advisory board.
"INHOPE's work in establishing and supporting hotlines around the world is critical to ensuring that people in every country know where to report illegal child sexual abuse content. We are proud to support the work of INHOPE and all of its members as we work together to eradicate CSAM on the internet. This enormous effort requires co-operation and innovation from many and we hope others will join us in this fight to protect our world's youth," said Lynette Owens, Founder and Global Director, Trend Micro Internet Safety for Kids and Families Program.
"The financial support by Microsoft and Trend Micro is vital in helping INHOPE achieve its mission of an internet free of CSAM. Harnessing the power of private sector resources enables INHOPE to improve technology, build global capacity and deliver leading-edge training. Industry partners including Microsoft, TrendMicro, Twitter, Google and Crisp have chosen to stand together with INHOPE and the Hotline Network to make an impact on the global challenge of online CSAM," said Denton Howard, Executive Director, INHOPE.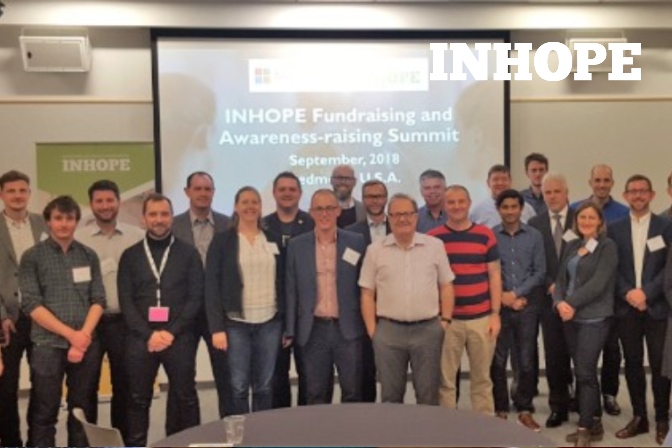 '

Harnessing the power of private sector resources enables INHOPE to improve technology, build global capacity and deliver leading-edge training

'