Article
Industry News & Trends
Projects
INHOPE is a winner of End Violence Against Children's new #SafeOnline funding round
Through the fourth Safe Online investment round of $10 million, End Violence is making another significant contribution to the global fight against online child sexual exploitation and abuse (CSEA). INHOPE is thrilled to be one of the 14 new grantees with cutting-edge projects into our Safe Online community.
These projects will utilise tools like artificial intelligence, machine learning, and data science to enhance detection and response to online CSEA.
Through new technologies, these projects will develop the knowledge and capacity of law enforcement, public authorities and other groups fighting online CSEA across the globe – especially in countries where there is currently little related infrastructure in place.
"The global reach of the new grantees' projects give them the potential to impact every child online -- no matter where they live. By leveraging technology and strengthening collaboration, we are creating a stronger global ecosystem to tackle the most serious type of online violence: sexual exploitation and abuse." – Dr. Howard Taylor, Executive Director, End Violence.
INHOPE's new project ESCAPE will put an eco-system in place ensuring that every industry stakeholder and each member of the public around the globe has the option and awareness to report child sexual abuse material (CSAM) encountered online.
Learn more about the #SafeOnline funding round here.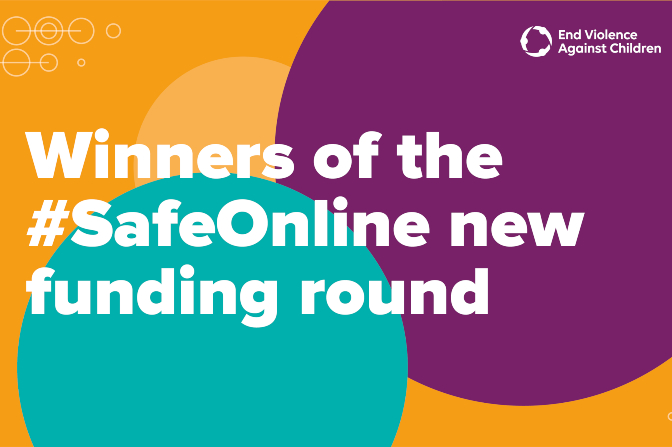 14.10.2020
- by INHOPE, End Violance Against Children Fund
Photo by INHOPE, End Violence Against Children Fund
'

INHOPE is thrilled to be one of the 14 new grantees with cutting-edge projects into our Safe Online community.

'