Article
Events & Campaigns
Hotline & Network Updates
INCIBE Launch #StopChildAbuse Campaign
The Spanish National Cybersecurity Institute (INCIBE) has launched a new awareness-raising campaign, #StopChildAbuse, to stop and prevent the abuse and sexual exploitation of minors on the Internet.
It has been developed alongside a group of experts within the framework of the EU project 4NSEEK (Forensic Against Sexual Exploitation of Children), the consortium of which INCIBE is the coordinator.
The campaign includes various materials for spreading the message, such as blog entries, graphics and videos, as well as a monograph that analyzes the situation as regards abuse and sexual exploitation of minors on the Internet, and an educational activity for the classroom. Find all of the campaign materials here.
The members of the working group that have participated alongside INCIBE: the Portuguese Victim Support Association (APAV); Guardia Civil through EMUME Central - Technical Unit of the Judicial Police; the National Police Corps; Malta Police; EUROPOL - European Cybercrime Center (EC3); UNICEF Spain; the Federation of Associations for the Prevention of Child Abuse (FAPMI) ECPAT Spain and EU KIDS ONLINE, a leading research group for the study of minors and new media at the University of the Basque Country.
Read more about the campaign here.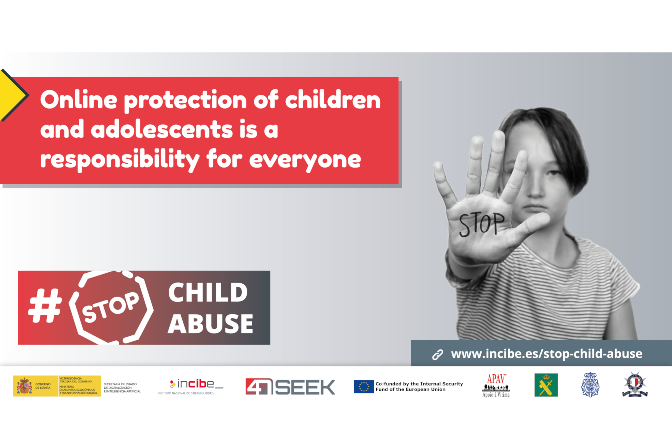 '

If you'd like to read more articles like this, then
click here to sign up for INHOPE Insights and Events.

'