Article
Hotline & Network Updates
Events & Campaigns
FPB invites INHOPE to address its Harmonisation of Content Regulation in Africa Conference
Digital platforms have become a prime breeding ground for child grooming and circulation of Child Sexual Abuse Material (CSAM) by syndicates that operate across national boundaries. For society to derive the highest good from the opportunities that the digital space provides, it is essential that the negative aspects are mitigated through content regulation. This raises the question of how nations can work together to align ICT Governance systems and in particular alignment of Content Regulation Frameworks.
In March 2021, the Film and Publication Board (FPB) in South Africa hosted a hybrid live/online conference of African content regulators, distributors, and creators to engage on cross-border frameworks that can assist nations to keep citizens protected from harmful content. Regulators from Kenya, Malawi, Nigeria, Lesotho, eSwatini and South Africa shared the imperatives and frameworks that underpin their regulations. The conference included a focus on the proliferation of CSAM and a presentation by Denton Howard, Executive Director of INHOPE.
Harmonisation across a continent with divergent human rights laws, diverse cultures, and differences in the treatment of content consumption is challenging, but African countries all share the common thread of protecting and nurturing the African child. An outcome of the conference was to push for a link between in-country CSAM reporting to international hotline networks such as INHOPE.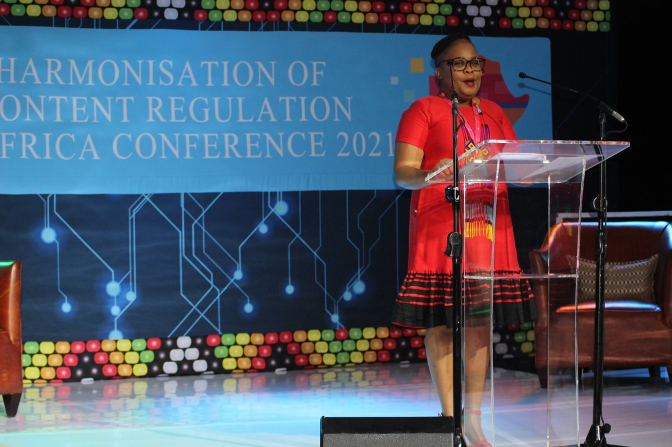 '

If you'd like to read more articles like this, then
click here to sign up for INHOPE Insights and Updates.

'