Article
Focus Group 2021
INHOPE hosts 'Science of Reporting' Focus Group on Thursday 11th February 2021.
The topic of this virtual Focus Group is the Science of Reporting, which will explore a variety of aspects of reporting. Firstly, we will take a deep dive into who are reporters, examining the demographics of Child Sexual Abuse Material (CSAM) reporters. Secondly, we will discuss how we should and can reach reporters, exploring the best ways to connect with potential reporters and provide them with the knowledge they need.
This 4.5-hour session will be split into 2 parts:
Part 1: begins at 10:00 EST (16:00 CET)
Learn about public reports and join a breakout room to participate in the discussion. Think about reporting trends, who reporters are, and if there has been a notable change in reporting and reporters.
Part 2: begins at 13:15 EST (19:15 CET)
Discover the importance of reporting and hear real-world hotline accounts.
Download the full agenda, get to know the speakers and register now.
This event is funded by the European Commission.
Please note: all registrations are reviewed as this is an invite-only event, approved participants will receive an individual zoom link. If you have any further questions please contact us at communications@inhope.org.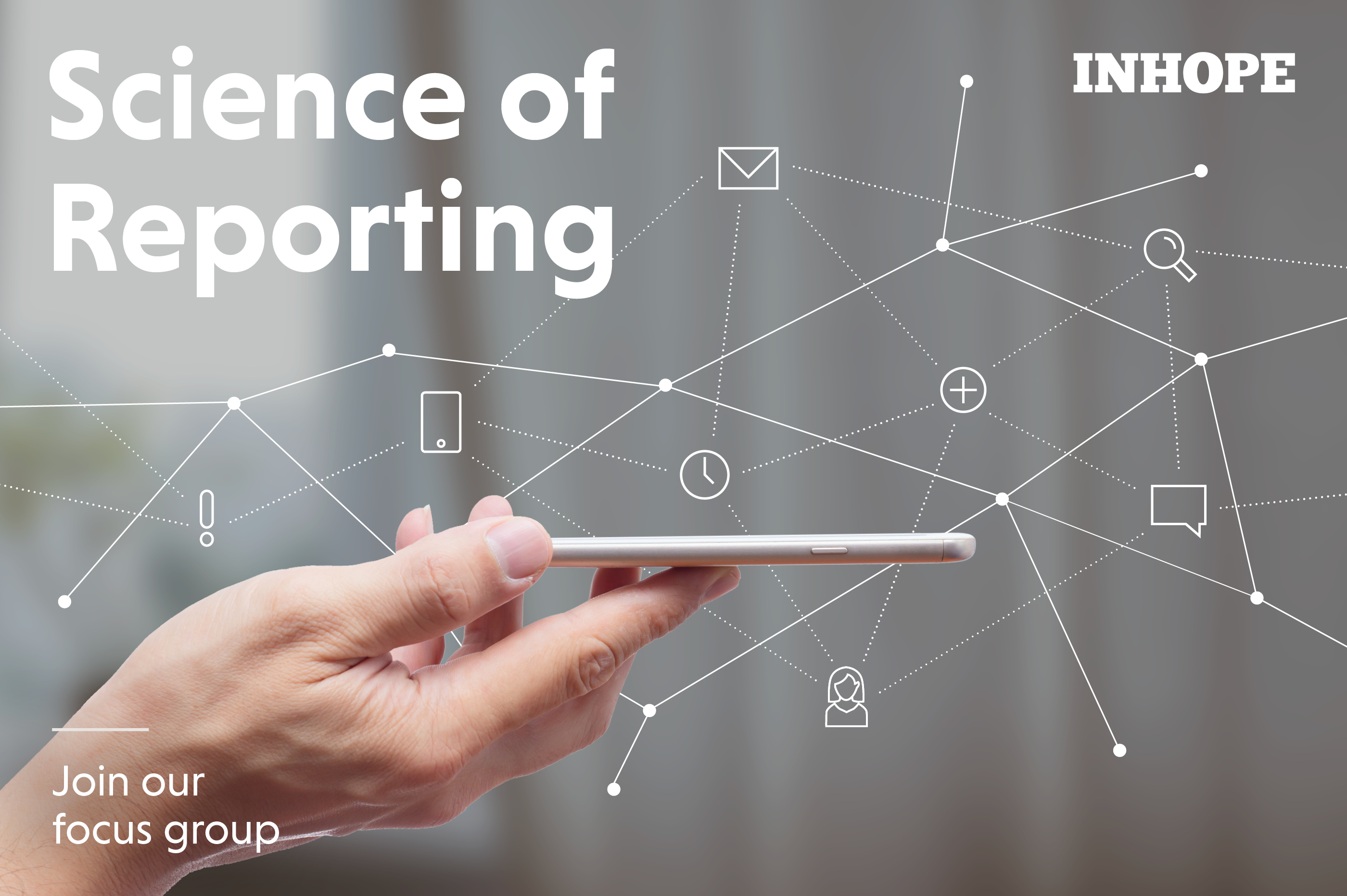 '

Please note: all registrations are reviewed as this is an invite-only event, approved participants will receive an individual zoom link. If you have any further questions please contact us at communications@inhope.org.

'