Article
Industry News & Trends
E -privacy directive temporary derogation
INHOPE's vision is an internet free of Child Sexual Abuse (CSA) material online. With over 200 analysts the INHOPE network responds to reports from the public to get CSA material rapidly removed from the internet and provide intelligence to law enforcement so offenders can be prosecuted and hopefully victim rescued.
92% of CSA victims are below 13 years of age and many of those under 5 years of age.
In parallel to hotline activities - many online technology platforms operating in Europe work to automatically detect previously identified (known) child sexual abuse material hosted on their services using hash fingerprint technologies like PhotoDNA. This allows them to detect data on their services for CSA material without breaching their customers' privacy rights.
Due to data privacy provisions set out in the 2002/58/EC directive of the European Parliament (e-Privacy directive) technology platforms operating or offering services in Europe will have to cease any automated detection activity – including anti-CSA material detection from December 2020.
The reality is that from 2021 people with a sexual interest in children may be able to store and share their collections of CSA material on European online platforms without any fear of being detected. And it is not just the detection of CSAM that would be outlawed. It would also outlaw the detection of grooming, self-harm and more.
The logical response would appear to be a legal exception (derogation) to the 2002/58/EC directive. Without a derogation, responsible online technology platforms would be legally powerless to detect CSA hosted on their services'.
It seems obvious to all that this was not the original intention when the directive was agreed and the European Commission has now proposed a wording to allow a derogation and this is currently being considered by the LIBE Committee of the European Parliament.
INHOPE along with many other organisations working in the online child safety world are calling on the LIBE Committee and the whole European Parliament to ensure that legal allowances are made to allow responsible online technology platforms to continue using automated CSA material detection using hash fingerprint technology.
Learn more by clicking here or contact us at communications@inhope.org.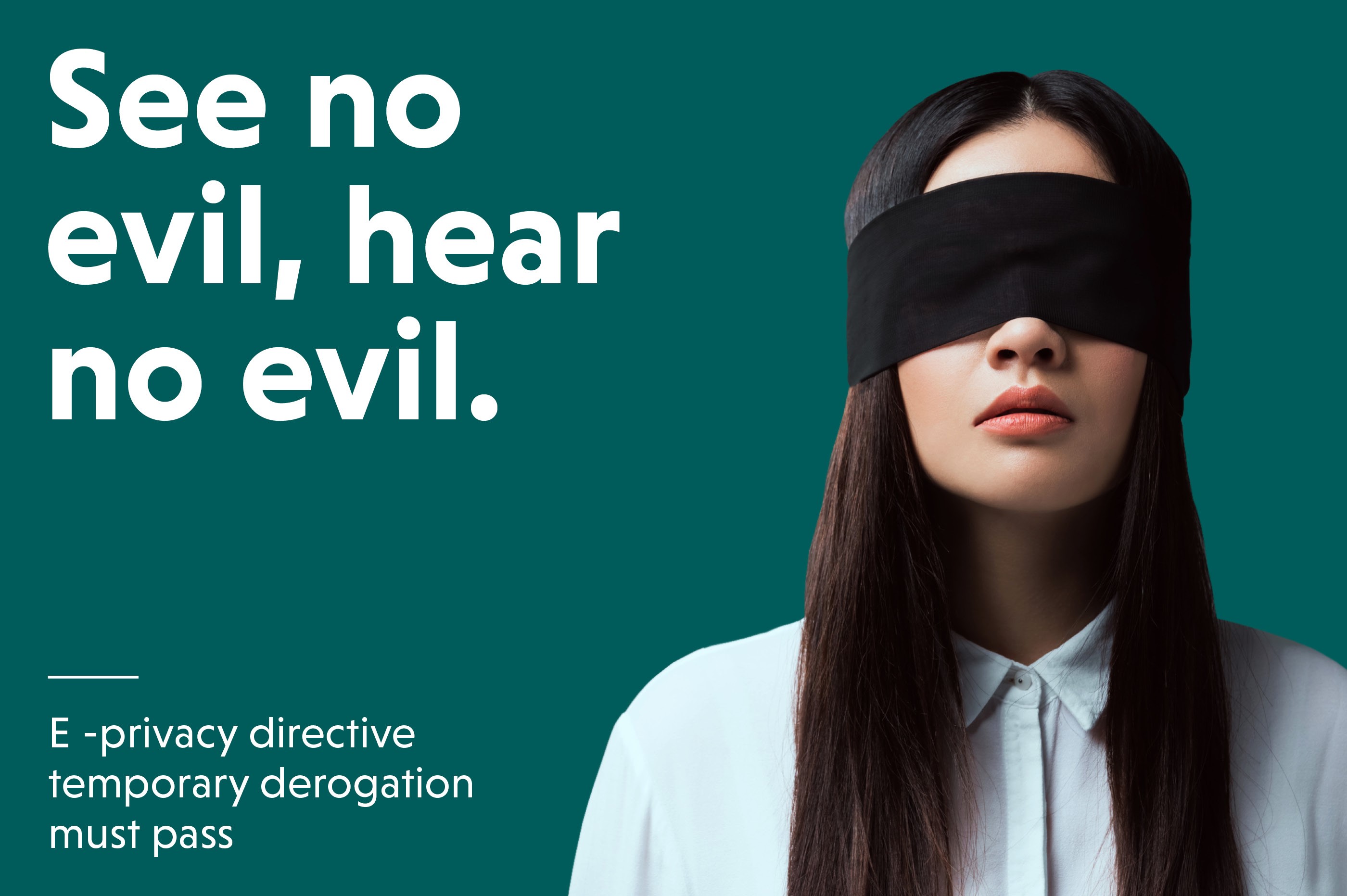 - by INHOPE
Photo by INHOPE
'

The reality is that from 2021 people with a sexual interest in children may be able to store and share their collections of CSA material on European online platforms without any fear of being detected.

'