Article
Events & Campaigns
Industry News & Trends
Child Sexual Abuse Material vs Child Porn
Child Sexual Abuse Material (CSAM) has different legal definitions in different countries. The minimum defines CSAM as imagery or videos which show a person who is a child and engaged in or is depicted as being engaged in explicit sexual activity. Sometimes CSAM is referred to as child pornography. However, while child pornography is still used in legislation in some countries for legal purposes, in non-legal contexts, such as in media publications, the term Child Sexual Abuse Material (CSAM) should be used.

Why should the term "child pornography" be avoided?
The term child pornography fails to describe the true nature of the material and undermines the seriousness of the abuse from the child's perspective.
Pornography is a term primarily used to describe material depicting adults engaged in consensual sexual acts distributed for the purposes of sexual pleasure. Using this term in the context of children risks normalizing, trivializing and even legitimizing the sexual abuse and exploitation of children.
The term Child 'Pornography' implies consent and a child cannot give consent to sexual activities. And thus, we use the term Child Sexual Abuse Material (CSAM). The Possession of CSAM is often dismissed while CSA is described with an extreme level of graphic detail. Both cases of CSA and CSAM are the sexual abuse of real children and must therefore both be reported with care and attention.

Learn more about our CSAM Media guidelines for reporting on child sexual abuse.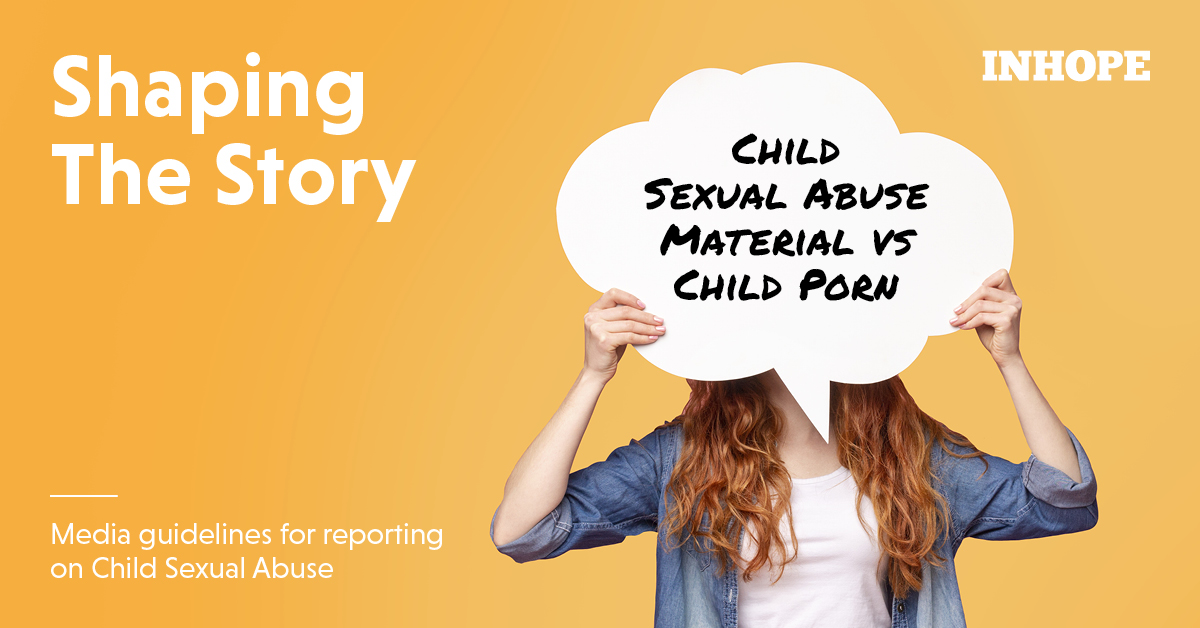 19.05.2023
Photo by INHOPE
'

The term Child 'Pornography' implies consent and a child cannot give consent to sexual activities. And thus, we use the term Child Sexual Abuse Material (CSAM).

'