Article
Industry News & Trends
A Huge Leap in Legislation for Nepal: Are Children Safer?
Starting 2018 with virtually no legislation on Child Sexual Abuse Material (CSAM), Nepal is now criminalizing the production, distribution, sale and possession of CSAM. This huge leap forward in tackling Child Sexual Abuse and Exploitation (CSAE) is primarily outlined in the Child Act 2018.
While there's currently no hotline in Nepal, in 2019, UK-based INHOPE Member the IWF in collaboration with the Forum for Digital Equality, the Online Child Safety Initiative, Internet Society Nepal, the Center for Law and Technology, and ChildSafeNet, created a portal enabling people in Nepal to report suspected-CSAM they come across online.
To find out more about the difference between a hotline and a reporting portal, click here.

Legislative Change, Behavioural Change?
Over 60,000 Cybertips were sent by NCMEC to Nepalese law enforcement in 2019, each corresponding to a CSAM-related offence perpetrated in Nepal. Speaking to an American lawyer who moved with his wife and 5 children to Nepal one year ago, he knew of only one case from these reports which had led to a prosecution.
The resources and technical capacity are limited, he explained. All of these 60,000+ reports were channeled to just two officers, the understanding of the crimes is somewhat limited, and corruption within the system remains a problem.
The result: while production and possession are illegal, a lack of implementation leaves many individuals at risk because perpetrators feel like nobody's watching. This, coupled with the high number of vulnerable targets creates a dangerous environment.
At INHOPE, this is something we hear from other countries where we do have hotlines, and a challenge we know all too well: a whole eco-system is required to tackle CSAM.

Tackling CSAM: the Eco-System
Effectively tackling CSAM requires the following things.
More legislation: While there has been great progress, more legislation is needed to address live streaming of sexual abuse, online grooming and sexual extortion.
Education: In a study described by an ECPAT briefing paper, 75% of 5-12 year-olds asked had little or no information on how to protect themselves online. The IWF are currently working with local partners to create an awareness raising campaign.
Law enforcement: Law enforcement need to be suitably trained on tackling the problem, as well as have sufficient manpower and technological resources to support their work. In recognition of this widespread problem, INHOPE is currently working on Aviator, a tool which enables law enforcement to focus on the most urgent cases by using AI technology to prioritize reports. Find out more on our website.
Victim Support Organisations: Efforts to prevent the crime and punish perpetrators must be matched by the availability of support for victims, both psychological and in helping them to escape dangerous situations.
Tackling gateway factors: Economic hardship and little regulation on international volunteers gaining access to children are cited by ECPAT International as two factors which contribute to CSAE in Nepal. In order to tackle the problem, work must be done to tackle the root causes.

If you're trying to create change in this space in Nepal, then get in touch at communications@inhope.org to discuss how we can collaborate to protect children online and offline.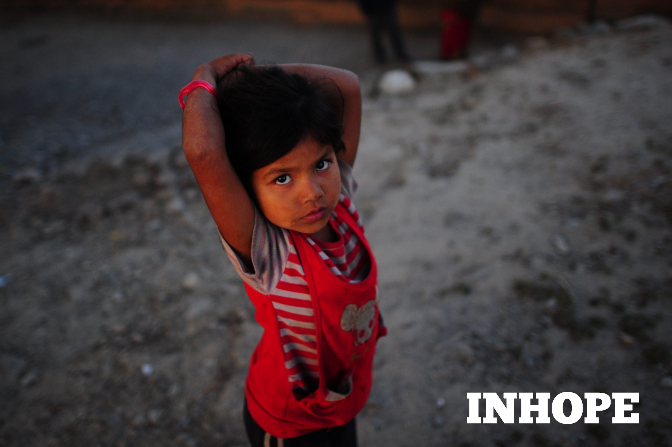 '

If you'd like to read more articles like this, then
click here to sign up for INHOPE Insights and Events.

'