Article
Educational Articles
Industry News & Trends
A Deep Dive into the INHOPE hotlines' Notice and Takedown procedures
Dushica Naumovska, INHOPE Project Manager, details the steps taken between Child Sexual Abuse Material (CSAM) being reported to one of our hotlines, and that CSAM being removed from the web page. This process is known as "Notice and Takedown".
Ms. Naumovska describes in detail what is understood by a "Notice and Takedown Order" and how CSAM is removed from the internet, broken down according to the scenario in each of the countries of our member hotlines. Finally, she sheds light on the various complexities in the process, from the variety of stakeholders that might be involved, the challenges brought by varying uses of ICCAM - INHOPE's secure software solution for collecting, exchanging, and categorising reports of CSAM - and the variations of responsiveness of different ISPs.
Read the full piece here.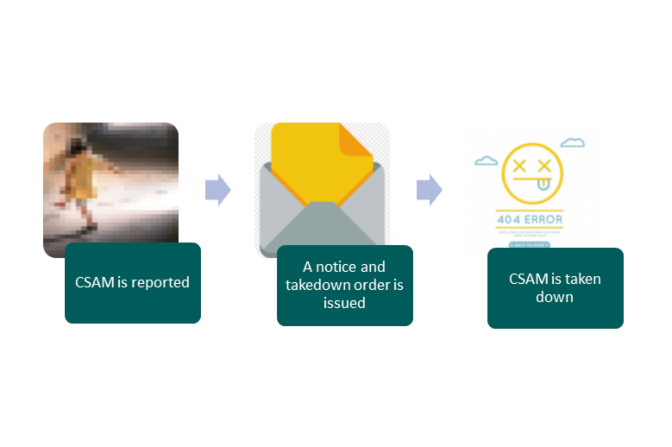 08.04.2020
- by Dushica Naumovska, INHOPE
Photo by INHOPE, European Commission
'

This process is known as "Notice and Takedown".

'