Article
What is sexting?
Sexting is the term used to describe the sending of sexually suggestive or explicit messages or photographs, typically via mobile phone. Also commonly referred to by young people as "sexts", "nude selfies".
Sexting is an issue of growing concern for young people across the EU and the world, as well as for hotlines working in the INHOPE network. These images, when featuring minors, are referred to as self-generated content, or self-generated Child Sexual Abuse Material (self-generated CSAM).

If images are taken and sent consensually, what's the harm?
Although images are often initially taken and sent consensually, sadly many images end up widely circulated or posted online without the consent of the individual photographed. When this happens, the originator quickly loses all control over the images, which can lead to feelings of shame and anxiety, and potentially devastating consequences.

Can I get in trouble for sharing a sext that someone sends me without their consent?
Images or videos that are produced of a minor while 'sexting' are likely to be of a category that is treated as illegal. As with all cases of possession, production and distribution of illegal material this could lead to prosecution.

What should I do if someone else has shared an image of me I sent them in confidence?
If you are worried about an image of yourself being shared publicly it is important to remember that it is not your fault and that help is available.
To get help and professional advice about your or your family's situation, find your national helpline here.
For more information and resources, see Insafe's insights on sexting.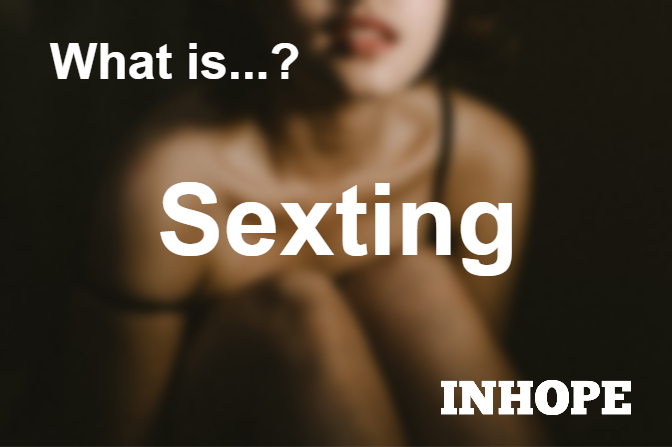 '

If you'd like to learn more about topics like this, then
click here to sign up for INHOPE Insights and Events.

'