Article
Educational Articles
What is Capping?
Capping is the act of capturing imagery of videos of others performing sexual acts without their knowledge or consent.
WePROTECT also include in the definition of capping the act of capturing innocuous imagery of children and using it for sexual purposes.
The recording might be created for multiple reasons:
To add to the individual's personal collection of material they find erotic
To share with others
To sextort the individual into performing further sex acts or transferring money

Who are the victims of capping?
Anyone performing a sexual act on camera can be the victim of capping. It is important to remember that being capped is not the fault of the individual whose image or video is captured, but of the person doing the capping.
Especially vulnerable groups include:
Children who have been groomed by a predator into performing sexual acts on camera. These children suffer the trauma of the initial abuse, and the secondary trauma of knowing this material exists and might be shared with others. Investigators have seen a marked rise in this phenomenon relating to minors.

Adults who make their living from performing livestream sex acts. Once "capped", the recordings of these livestreams might be shared by the capper in order to make money from viewers who believe they're watching the acts in real-time.

If you are concerned about an image or video of yourself or someone you know circulating online, you can report the URL where the material can be found to your national hotline and they will act to have it taken down from the internet. For support and advice about capping, or if you don't have the URL of the content or video, contact your local Safer Internet Centre here.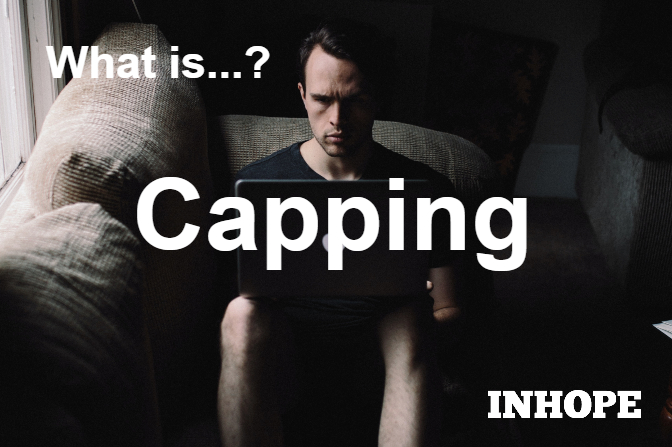 '

If you are concerned about an image or video of yourself or someone you know circulating online, you can report the URL where the material can be found to your national hotline and they will act to have it taken down from the internet.

'