Article
Hotline & Network Updates
Industry News & Trends
Welcoming Te Protejo México
Te Protejo México is one of INHOPE's newest member hotlines. Learn about the work they do and why joining the network was important for their organisation.

How do you know about the INHOPE network?
At Fundación PAS we prevent incidents of child sexual abuse (CSA) through awareness raising and educational programs. We also provide care to victims who have experienced sexual abuse and to their families. Throughout the course of 11 years, we noticed that child sexual abuse was becoming an increasing issue in Mexico.
We came across INHOPE organically when researching what other organisations around the world were doing to combat sexual crimes against children and adolescents on the internet. We contacted the INHOPE team and were soon on our way to Amsterdam to meet with Denton Howard.

What inspired your organisation to join the INHOPE network?
Our visit to Amsterdam revealed that there were very few reports coming from Mexico. We were shocked to learn that Mexico is a hotspot for producing child sexual abuse material (CSAM) and hosts this illegal content in other countries. Without question, this confirmed the need and urgency for a CSAM reporting line in the country.

What do you consider to be the biggest benefit of the INHOPE network?
The way of working as a model of collective impact: government, law enforcement, civil society, industry, and strategic allies at the international level.

The opportunity to initiate the regional movement Te Protejo Latino.

The doors INHOPE open for us to form alliances with the most important international organisations.

The relationship and connection with Interpol's ICSE database since Mexico does not have an agreement as a country with this organisation.

The elimination of the Masi through international cooperation through ICCAM; instead of only achieving the blockade through the Mexican authorities.

The training and certification of analysts and the network of support and cooperation amongst the global network.

The welfare policies dictated by INHOPE can be applied to all personnel and not only to analysts.
We'd like to emphasize that throughout this whole process and prior to becoming a member, INHOPE was always there to provide full support and guide us along the way.

What is the most challenging part of becoming an INHOPE member hotline?
The signing of the Memorandum of Understanding with Mexico's law enforcement was the most difficult aspect. This process took approximately 3 years, during which we counted on the support of INHOPE. We had multiple meetings with INHOPE and invited NCMEC and other organisations to explain to the national guard why it was vital to have a hotline in Mexico. Additionally, the development and technicalities of website creation such as accessibility and usability were challenges we faced.

Can you briefly tell our audience about your hotline? What is your primary goal?
"Te Protejo México is the first reporting line in Mexico. We started operating on 1 June 2021 with the support of Te Protejo Latino. We have 22 allies and we are based on the collective impact model. Our primary goal is the protection of the rights of children and adolescents in the digital world. We are a movement to generate raising awareness, prevention, and a culture of reporting." – Daniela Calvillo, Coordinator at Te Protejo México
What kinds of reports can an internet user report to your hotline?
Te Protejo México currently has two reporting categories: CSAM and child sexual exploitation. From 1 June to 2 November 2021, analysts worked on 647 reports: 411 of which were classified as CSAM. Of these 411 reports, the international removal of 293 URLs was requested through ICCAM (via Te Protejo Latino).
Individuals can report CSAM via our website, app, or email.

Could you share the plans for your hotline?
INHOPE visit and high-level forums from 7 to 11 February for international safer internet day.

Add reporting category: other situations.

Finalise our collective impact model and impact measurement.

Continue to add strategic allies.

Create new communication and dissemination of content.

Development of a communication campaign.

Opening Te Protejo México's social networks.

Obtain Interpol certification for the team of analysts.

Strengthen the hotline to apply for INHOPE's full membership in two years.

You can visit the Te Protejo México website here.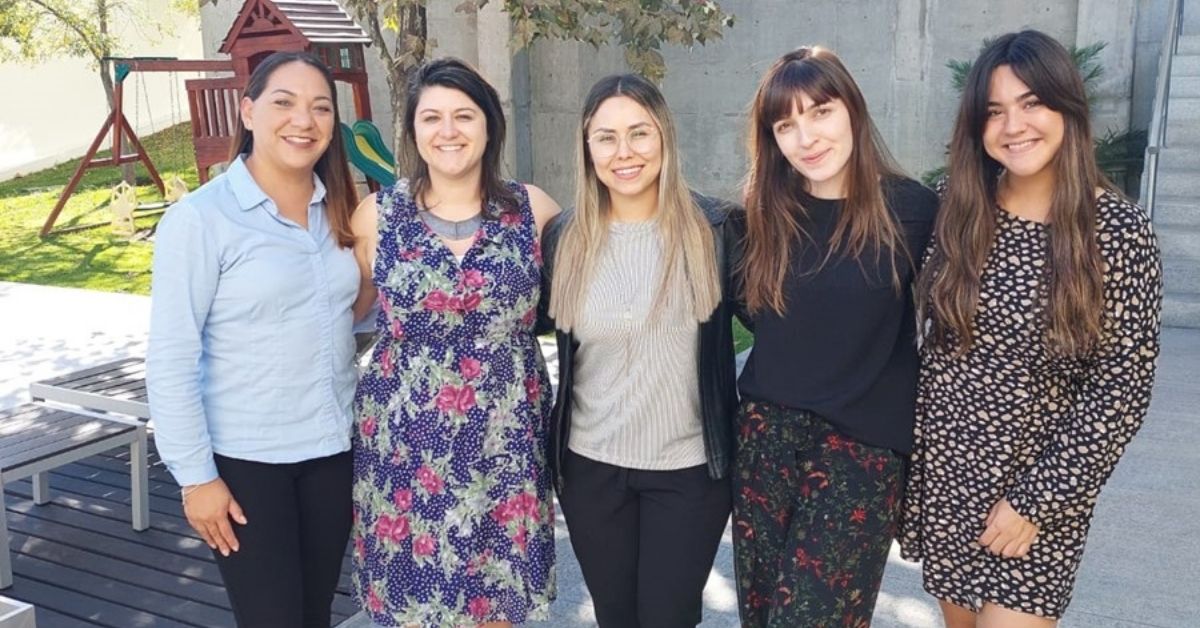 22.02.2022
- by Te Protejo México
'

The difference between having a dream and achieving it is made by a working team

-President of Fundación PAS, Eduardo Cruz Moguel

'