Article
Industry News & Trends
Hotline & Network Updates
Welcoming 7 New Hotlines in 2022
With just nine hotlines in 1999, we have expanded to 50 hotlines in 2022 and welcomed Te Protejo México, Isigurt (CRCA) Albania, NetPatrola Serbia, Internet Hotline Center Japan (SIEMPLE) as provisional members and INCIBE Spain, ECPAT Philippines and APLE Cambodia as full members. Tackling the increasing growth and removal of child sexual abuse material (CSAM) online is a global crisis that requires global cooperation; therefore we are thrilled to welcome our new member hotlines.
The process of creating a hotline takes time and dedication and that is what these hotlines achieved. By joining our network, we can ensure reports of CSAM hosting in those countries can now be handled by members of the INHOPE Network. We estimate a 22-month timeline to establish a hotline but in many cases that can be longer, and no two hotlines are the same. However, often similar challenges are faced by organisations wishing to set up a hotline. We often see a lack of information (knowledge of CSAM, awareness of the illegality), finances (cost to set up and run a hotline), legislation (lack of clarity or not in favour of action) and general lack of support (by key stakeholders) as potential pitfalls for organisations. This is why we exist. We support organisations before and after they join our network and look forward to working closely with our newest members.
Why you need a local hotline!
Having a local hotline is vital. This ensures that reporting is done in the local language, CSAM is assessed by local experts, familiar with the laws and customs of the region, local stakeholders can collaborate e.g., national law enforcement and hosting providers and awareness raising campaigns are contextually specific.
We are continuously working to expand our network of hotlines and have funding to establish more hotlines in the coming 24 months into high-risk areas where CSAM is being produced and hosted.
The fact is that understanding of the local and cultural context of a country enable hotlines to be effective at raising awareness about the problem of CSAM and educating the public on the need to report it. There are complexities when setting up a hotline and where possible we try to provide regional support from an existing hotline. For example, Te Protejo Columbia has been operating in the country since 2012 and since 2019 it has been supporting other Latin American organisations with the development of new hotlines in the region. Their support and consultation aided in welcoming one of the newest members of the network, Te Protejo México. From the start of their interest in becoming a member, Colombia invited them to visit their offices, to see the analysts and gain an understanding of the work they do. Daniela Calvillo says, "with the support of INHOPE and helping hand of Te Protejo Colombia, we believe we were able to cut down the process to 3 years."
We are stronger together and fundamental work as from a united front to ensure the removal of CSAM is made possible. By working with our hotlines and collaborating we are can leverage successes and strengthen the presence of the network.

If you work for an organisation that is at the beginning of the journey join our next Quarterly INHOPE Seminar on the topic of creating a hotline.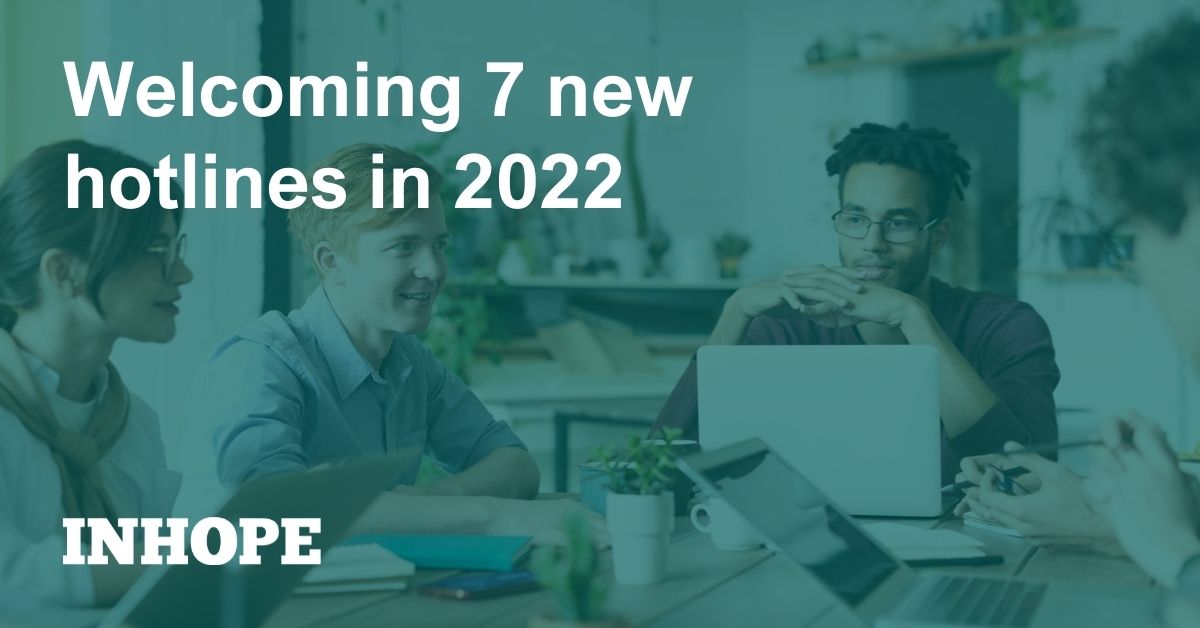 '

If you'd like to learn more about topics like this, then
click here to sign up for INHOPE Insights and Events.

'