Article
Industry News & Trends
The new BIK+ Strategy
The digital environment is changing at a rapid rate, and while technological development creates many opportunities it also produces new challenges for trust and safety. Especially for young digital citizens, who are using the internet now more than ever before, the online environment poses a lot of risks. To address emerging issues, the European Commission adopted a new European Strategy for a Better Internet for Kids (BIK+) that wants to ensure a safer digital experience for young people.


Covid-19 drastically impacted how children use digital technologies. As education, socialisation, and entertainment moved predominantly online, it became increasingly difficult for parents to monitor children's entire online presence. And while some online platforms have worked hard to adapt their trust and safety policies to create safer experiences for their users, other companies have had difficulties addressing these challenges.
This is why it is important, now more than ever before that we invest time and effort into digital education for children that will assist them in navigating safely through digital spaces. The new BIK+ strategy tackles this by encouraging the development of children's digital skills and complementing and supporting practical implementations of existing measures to protect children online. The new strategy is built on three main pillars:
1. Ensuring safe digital experiences: Protecting children and young people from harmful material online and improving their well-being through a child-safe digital experience
2. Digital empowerment for children:Children must be equipped with the appropriate knowledge to safely navigate through the digital space.
3. Active youth participation: Children and young people must have a say in the creation of the digital environment


To achieve these goals the European Commission has developed a concrete plan of action that will build on and reinforce existing infrastructure. You can access the PDF document to the full BIK+ strategy here. Additionally, with the help of youth participants, the European Commission developed a child-friendly version of the Strategy, that explains the strategy in an accessible way to a young audience, which can be accessed here.


If you are interested to learn more about the new BIK+ Strategy, we encourage you to attend the upcoming Safer Internet Forum, taking place on Thursday, 27 October in hybrid form. Check out the BIK portal for further updates and information on the BIK+ Strategy.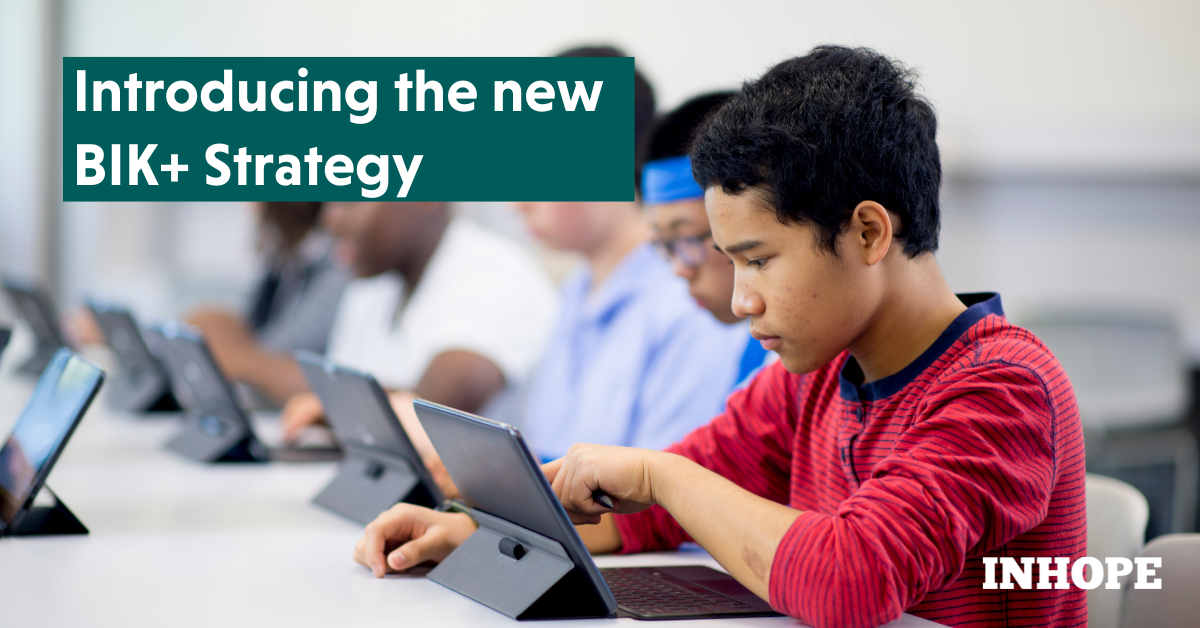 '

You can access the PDF document to the full BIK+ strategy here.

'