Article
Hotline & Network Updates
The efforts of Telefono Azzurro during the Coronavirus emergency
INHOPE's Italian hotline Telefono Azzurro, with over 30 years of work in defence of children and adolescents, guarantees that even under these circumstances its services, available 24 hours a day and 7 days a week, are always in full compliance with the highest quality standards thanks to the solid experience gained over the years. Not only that, but Telefono Azzurro has also strengthened its services and launched a new 'Coronavirus Emergency" page on its website!
This page offers different services for Coronavirus emergency: highly skilled operators either on the line of listening 1.96.96 either on that of intervention 114; advice for children, adolescents and also adults to show how to deal with the difficulties of this period; a project in 8 educational pills "Sfide", on Social and via Webinar on different platforms, that involves students in digital peer education activities.
For this reason, the Italian Department of Education chose Telefono Azzurro as a partner, because they share the idea that the digital world offers the opportunity to keep alive the relationship between the school community, pupils and teachers, and the institution.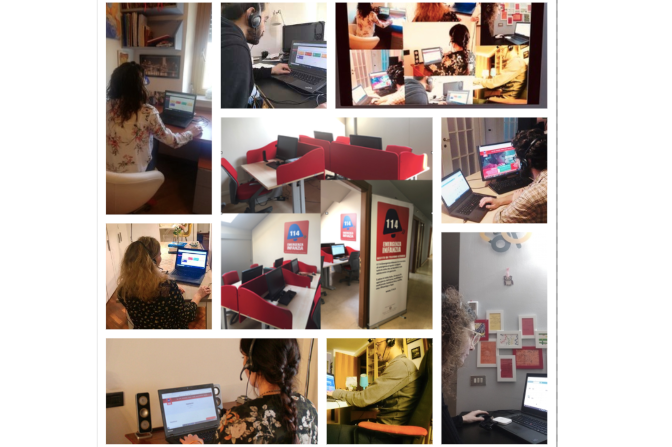 15.04.2020
- by Telefono Azzurro
Photo by Telefono Azzurro, INHOPE, European Commission
'

Telefono Azzurro has also strengthened its services and launched a new 'Coronavirus Emergency" page on its website!

'