Article
Hotline & Network Updates
The Czech series about cyberbullying #martyisdead is nominated for the International Emmy award
The Czech thriller series #martyisdead was nominated for the international television Emmy award. The series about cyberbullying is the first Czech series which is in the running for the prize. It is nominated in the Short-Form Series category.
The winners of the 11 categories will be announced on 23 November during the 48th International Emmy Awards Gala in New York.
The series was created as part of the Safer Internet programme in production by the Bionaut, Mall.tv, and CZ.NIC organisations in cooperation with the Safe on the Net project, which is carried out by the Czech Safer Internet Centre.
The topic of the miniseries #martyisdead is the issue of cyberbullying. The eight-part thriller describes the story of the 15-year-old Marty, who had his whole life ahead of him but now is dead. He left behind only a series of chilling videos he was shooting before his death. His grieving father is putting together pieces of Marty´s online life to find out the reasons behind his tragic end. The series is inspired by real cases of cyberbullying and many experts in this area cooperated on its creation. Schools are offered a screening in a cinema, after which follows a discussion with an expert in online safety.
The International Emmy Awards nomination is not the only success of the #martyisdead series. Recently it was awarded the Golden Kingfisher award for the serial TV project and internet production at the Finále Plzeň festival. It also has a chance to succeed in the Crystal Magnifier – Czech Internet Awards public survey, in which it was nominated for the best online video. Last year it became the best web series in Central and Eastern Europe at the Serial Killer festival, where it had its world premiere.
The series can be watched also with English subtitles here.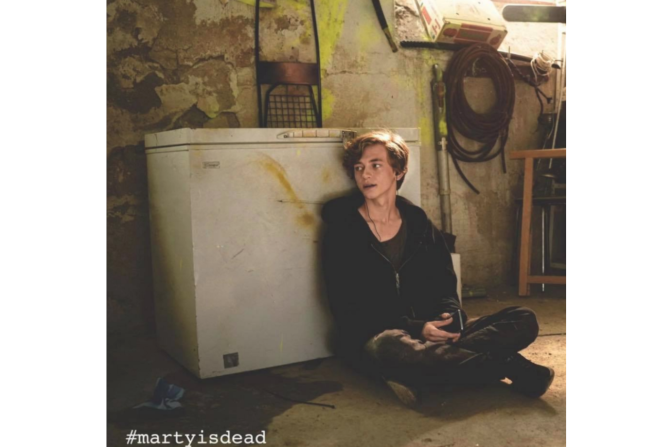 09.11.2020
- by CZ.NIC
Photo by CZ.NIC
'

The winners of the 11 categories will be announced on 23 November during the 48th International Emmy Awards Gala in New York.

'