Article
Hotline & Network Updates
Serbia Launches Public Alert System for Missing Children
The eighth 'Security and Responsibility' conference, organised by the Center for Missing and Exploited Children, took place this year on October 25th, with a primary focus on "Preventing and Socially Adapting Children with Behavioral Issues and/or in Conflict with the Law."


The conference was inaugurated by Igor Jurić, President of the Center for Missing and Exploited Children, His Excellency Christopher Hill, the U.S. Ambassador to Serbia, Bratislav Gašić, the Minister of Internal Affairs, and the President of the Republic of Serbia, Aleksandar Vučić. The event commenced with the launch of the "Find Me" system, a special public alert system for missing children. A police representative officially activated the system by sending an SMS notification to all citizens in Serbia. The "Find Me" system, akin to the American "Amber Alert" system, will be activated in cases of missing children up to the age of seven, as well as children with disabilities up to the age of 18.
Once the system is activated, media outlets are obligated to interrupt their television and radio broadcasts to relay the police statement. During the first 24 hours after activation, the same statement must be broadcast every half hour, followed by hourly updates for the subsequent 48 hours.
Citizens will be notified of the disappearance of a child through SMS messages. In light of this significant event, the Center for Missing and Exploited Children, the Ministry of Information and Telecommunications, the Ministry of Construction, Transport, and Infrastructure, and the Ministry of Labor, Veterans, and Social Affairs signed agreements for collaboration in cases of urgent public notifications regarding child disappearances.


Learn more about the 'Find Me' system and visit CNZD for more information.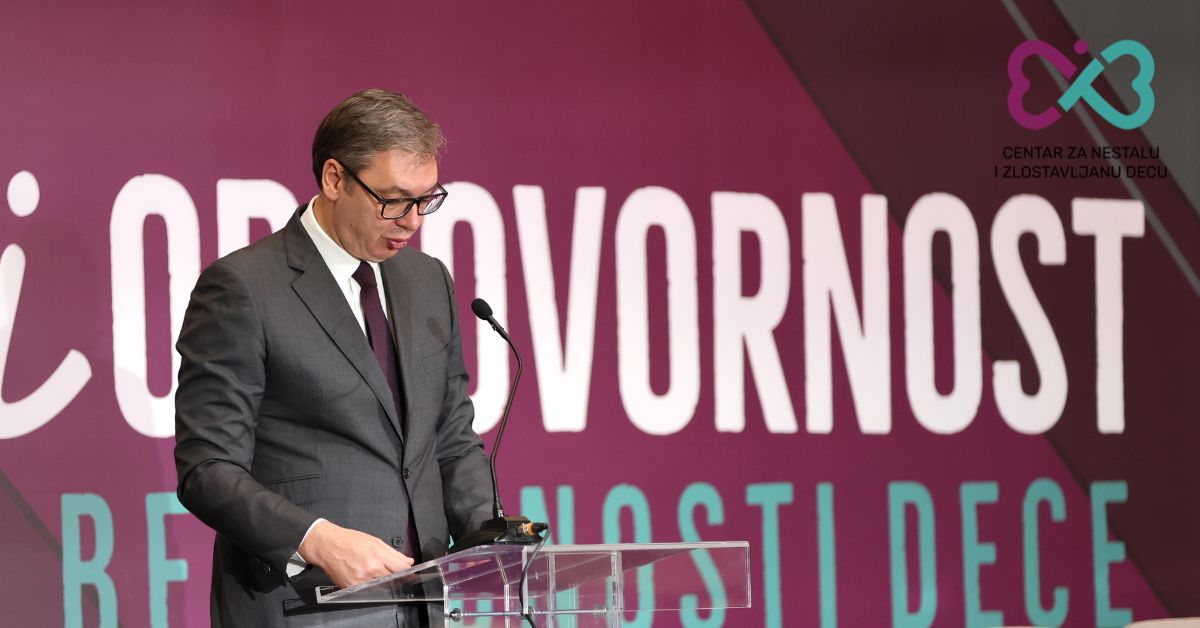 - by Centar za nestalu i zlostavljanu decu
'

Learn more about the Find Me system and visit CNZD for more information.

'