Article
Projects
Events & Campaigns
Safer Internet Day 2018
On Tuesday, 6th February, 2018, Safer Internet Day was celebrated across countries.
This year's theme was 'create, connect and share respect: a better internet starts with you' which emphasises the role that everyone has to play in making the internet a better place for all. This multi-stakeholder approach is critical to the work undertaken by our hotline members as reports received from the public help tackle online child sexual abuse material.
The INHOPE network of hotlines celebrated Safer Internet Day by way of numerous activities across the world. Hotlines across countries organised a range of events from symposiums to social media campaigns.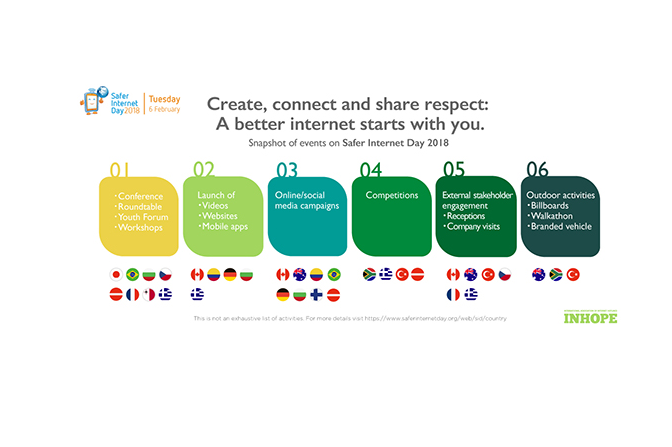 07.02.2018
- by INHOPE
Photo by INHOPE, European Commission
'

'Create, connect and share respect: a better internet starts with you'

'